Mzansi man Thulani Cubique Mabena stunned South Africans by publishing a photo of a receipt for an expensive bottle of wine he bought at Junxion Lifestyle Lounge.
Mzansi man's aim is to invoke envy among South Africans in these difficult economic times that joblessness and the COVID pandemic has exacerbated
It's common for young individuals to brag about their wealth on social media, yet most of the time, they don't possess the things they're flaunting.
Most of these individuals are clout seekers and aspirants. Thulani spent R149 780 spent on beer, with a tiny amount spent on dash and tickets.
It stunned his followers when they saw the figures, but what enraged them was the fact that they paid the server R1500.
They suggested that he should have received a tip of at least R15 000, while others stated that this was impractical.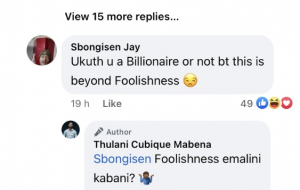 Also Read:Connie Ferguson Melts Hearts Of Mzansi After Doing This
This is because a tip is simply a way of expressing gratitude. Others thought Mabena was a knucklehead for spending so much money on drinks.
They say the club is a facade and the owners are "cleaning the money" because he should have done something more important with the money.
I also discovered a photo of an event that Mabena was marketing for the Junxion Lifestyle lounge on Mabena's Facebook page.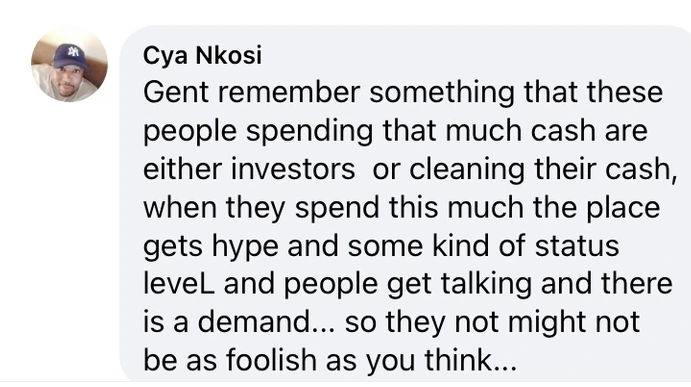 The celebration took place on August 29th, which was also the date they purchased the booze.
Personally, I believe this slip came from a Mabena-hosted event. If you look at the first item on the list, you'll discover that it's a set of 13 VIP tickets.
Mabena's Facebook page also shows that he is a DJ. In my humble view, they purchased the booze for VIP ticket holders of the aforementioned event.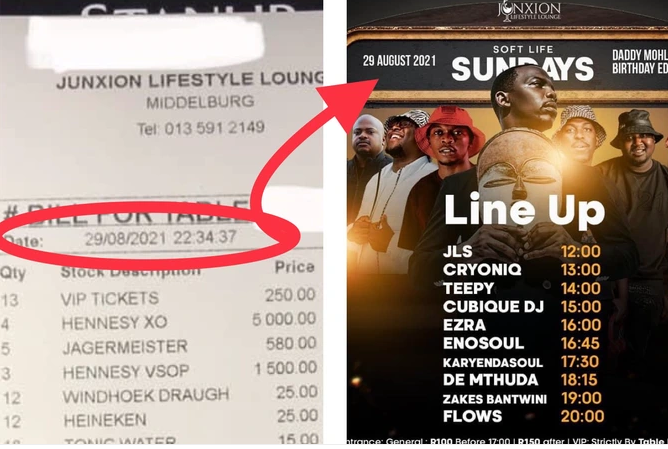 Mabena was the DJ or one of the event organizers, or even both — but not the buyer, like he wants everyone to believe.