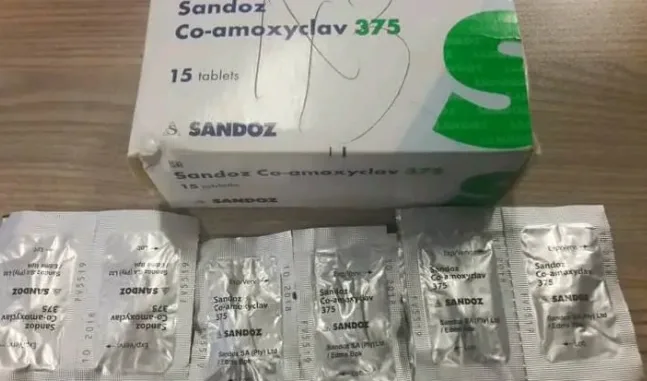 Mzansi Lady has sought for help after becoming concerned about her boyfriend's covert activities.
According to her account, major trust issues beset their relationship. Trust and real concern are the cornerstones of any relationship.
When the man gained a job in another town, tensions rose, and he grew chilly and stopped phoning her.
She often checked in on him and even suggested that she move in with him, but he didn't appear to appreciate the idea.
She got concerned and wondered whether the man was cheating on him; after all, what else could cause a man to push his spouse away?
Overwhelmed by the possibility that he was living with another woman, she went to see him.
Although he was living alone, she saw something odd about him. He seemed abnormally quiet and distrustful of his demeanor.
Every other night, he crept out of bed in the middle of the night and walked into the lavatory with an empty cup.
She grew intrigued by his actions and wanted to know what he was up to. She followed him one day and discovered that he was taking medication.
Took a snapshot of the medication he had stashed in the drawer in his absence but it frightened her to ask him about them.
This is because she is afraid of starting a fight in their already strained relationship. She is alone, afraid of acquiring the disease, and befuddled.
That is why she has posted it on the internet anonymously.
See her full post in pictures below;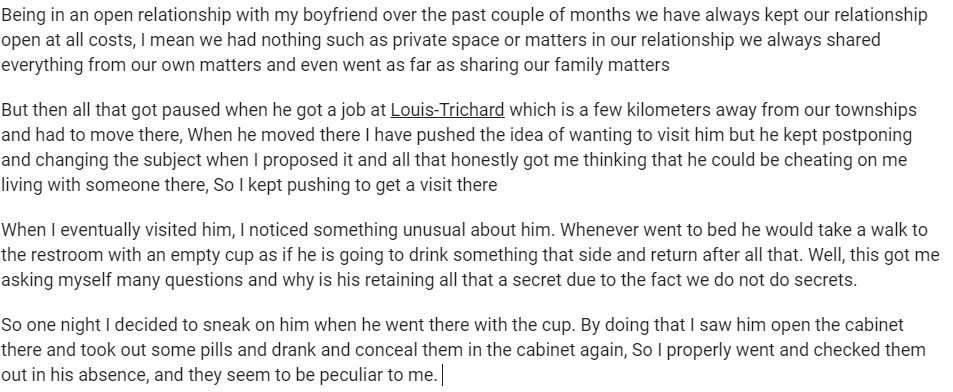 These are the drugs that he has been taking secretly;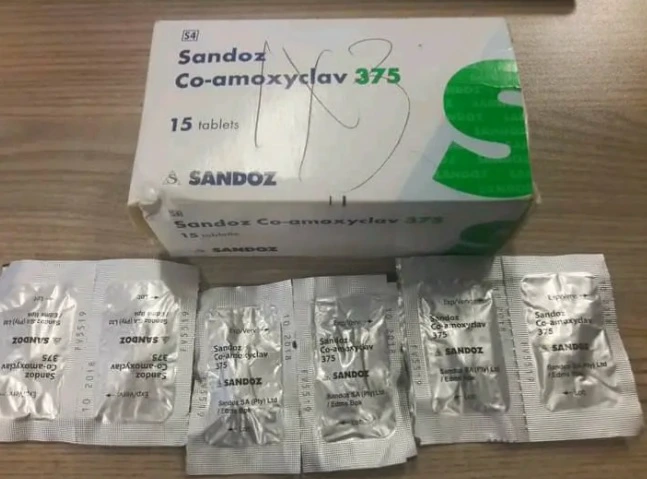 She wants your candid advice on how she should approach this matter.
Also Read:
1.Libode Girl 20 Gives Birth To An 80-Year-Old Looking Baby
2.Mzansi Note Something Odd In A Man That Spent 151k On Alcohol