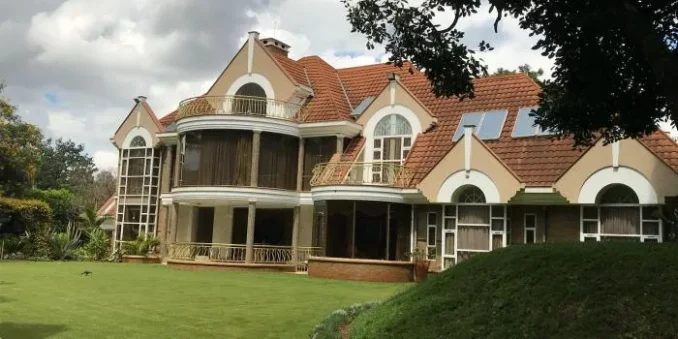 Muthaiga is one of the affluent suburbs in the city of Nairobi.
For many Kenyans, buying a home in an upscale neighborhood has long represented the pinnacle of achievement and opulence.
As a result, a mansion in Nairobi County's Muthaiga is up for sale for a whooping Ksh750 million.
The mansion itself is on one acre of ground. It's a two-story, brown-and-white monstrosity that rivals the mansions of billionaires.
The elegant, big, and modern residence has five bedrooms, each with an en-suite bathroom.
It has a well-designed interior with high-end furniture, a large living area, and an enormous bathroom.
A walk around the living area reveals bright cream and brown colors that blend to create a well-designed masterpiece.
The house has an interesting appeal, with old-fashioned Strauss-crystal chandeliers, tastefully drawn curtains, and artificial plastic plants.
A chapel, an exclusive lounge with a clear view of the Karura forest.
70 percent wall to wall carpets with exquisite themes, a gym area, and servants' quarters are among the amenities.
Outside, the property features a luxurious swimming pool, as well as a large manicured lawn that leads to the gate.
Janet and Will Omido, who have been in marriage for 20 years, created and designed the mansion.
The couple described the arduous process of creating the house in a previous interview.
Will stated that it required months of planning and redesigning to create the final product.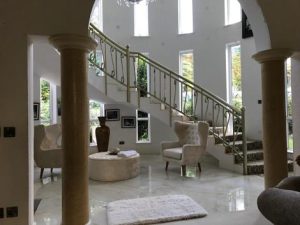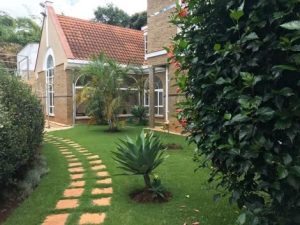 Cheap Luxurious Resort In Kenya To Stay In This Holiday
The wonderful resort is in Nyali, which is approximately 4.8 kilometers from Mombasa.
If you're seeking for a Kenya safari packed with fun-filled family activities.
These activities include team-building and get-togethers. Makwetu Resorts is the place to go.
From here, you will get a wonderful view of the lovely Indian Ocean.
The ambiance of the resort is beyond words, and the calm.
Makwetu's beauty that the area offers will be a memory you will cherish for the rest of your life.
Highlights of the resort include, but are not limited to, exceptional relaxation gardens, a private pool, and complimentary WI-FI.
The furnished and serviced apartments are big and have self-catering facilities.
This makes them ideal for group tours, family vacations, and .….CLICK HERE TO CONTINUE READING>>>