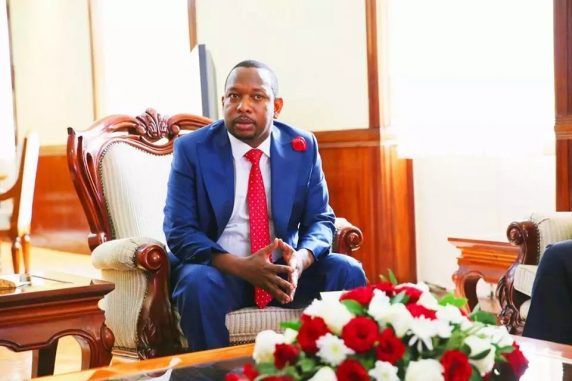 Serial killer Masten Wanjala was yesterday killed by a mob in Bungoma county.
This happened when he sneaked into his house after escaping from Jogoo road police cell.
The circumstances under which he escaped are not clear, but 3 police officers responsible are in custody.
Mike Mbuvi Sonko had earlier promised a reward of 200k for any person who will find the serial killer.
Taking to his official social media pages, Mike Sonko expressed disgust when news broke out that Masten Wanjala had escaped custody.
"Suspected child serial killer Masten Wanjala has escaped from Jogoo road police station.
I'm offering a reward of KSHS. 200,000/= to anyone who will give information that will lead to the arrest of this animal by the police".
This reward motivated Kenyans to look for him, but fortunately he presented himself to the public after he sneaked out of Jogoo road cell.
He went back to his father's home in Bungoma and spent some few days before residents confirmed his identity and lynched.
It elated Mike Sonko to learn that a Bungoma mob killed the animal and expressed his happiness on social media.
He promised to deliver the money to the boys that killed Masted Wanjala in Kabuchai Bungoma county through the area chief.
He asked people who know the area chief to give him his phone numbers so that he can send the money through him.
READ ALSO:
1: Serial Killer Masten Wanjala's Father Makes Outrageous Demands To Government After His Death
2: Cartoon Comedian Forced To Delete This Insensitive Video about Kenyans Living in the Middle East
"Ahadi ni deni hebu nitaftie namba ya chief wa hiyo area nitumie the 200k kwa maboys wale wamelynch Wanjala.
SRT ndio tulisafirisha bodies za the murdered children, the tears and pain ya wazazi haitawai sahaulika haraka".
Because so many imposters have come out to call themselves the official chief of that area in Kabuchai.
He has met the young men and deliver the money to them.
"He who lives by the sword will die by the sword.
I'm so happy on how the serial baby killer Wanjala alitolewa kwa nyumba akapewa kichapo till he died."
"Hawa maboys nitawapata aje niwarushie soo mbili yao coz mabroker ni wengi wanaojiita chief na kila mtu anatuma namba."