Mercy Maluli is the owner and founder of Devine collection. She is financially successful, showing that the company's strategy is working for her.
Every parent wants the best for their children, which is why they work so hard to provide them with the finest life possible.
It's important to balance spoiling a youngster and showing them love.
The line between the two is razor-thin, and parents should tread carefully.
Pampering a youngster may cause them becoming spoiled and lazy. Kids must maintain a powerful drive to succeed in life at all times.
Mercy Maluli, the owner of the exclusive Devine Collection, has given her son a lavish home for his birthday.
Brayden turned six years old on Saturday, September 25, and the fashionista took to Instagram to celebrate.
Mercy made Brayden's day more memorable by giving him a house as she had promised.
"Mummy promised him a house, so he's been praying for one.
God granted his prayer, and he is now the town's newest homeowner! Anything for the sake of my sons.
I wish you all the best for the coming days. "Mercy penned her words.
View this post on Instagram
ALSO READ:
Mercy expressed her love for her kid, marveling at how he has grown in the six years since his birth.
Her motivation, she stated, has been and will continue to be her kid.
Kenyans have criticized the type of present she gave her son.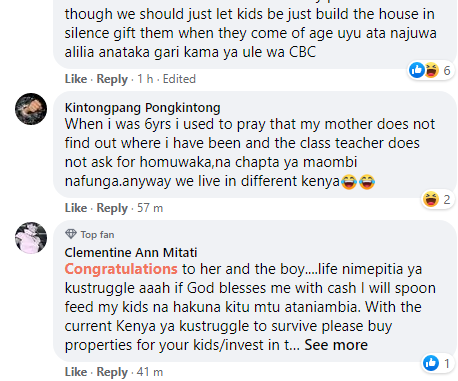 We all know that a 6-year-old is uninterested in houses or anything else besides his toys.
When she bought a house for him at that age, she clearly went overboard.
View this post on Instagram
That is the finest way she believed she could express her love for him, but I am sure the youngster is unconcerned.
She inadvertently gifted herself the house because it makes no sense to the boy at that age.