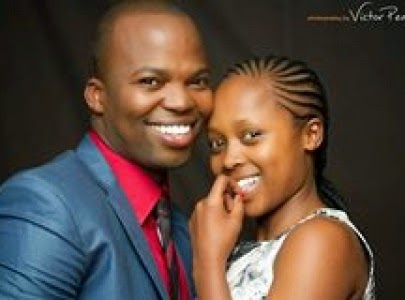 Shix Kapyenga rose to fame as a superb actor, but it was her sense of humor that landed her a lucrative radio position.
While working at Hot 96 FM in Kenya, she ruled the airways.
Shix Kapyenga was fired from the station when Royal Media Services told him to leave.
The big cutback affected many media celebrities. She has since remained anonymous, yet she continues to create content.
as being excessively abrupt, Nancy Wanjiru alias Shix Kapyenga admitted to wanting to leave her radio job.
That decision took her aback by how soon she could do so.
Fast forward "How do I proceed? It's not like I've accomplished everything I needed to at a specific age, but I'm not complaining; it was just too abrupt.
"I knew I wanted to leave, call it quits, but I didn't think it would happen so quickly," she said.
MC Jessy, a comedian, is allegedly dating the skilled celebrity.
Mc Jessy is a married man. However, at the time that rumour broke out, he had chased his wife out of the house.
This was precisely because he wanted to be with Shix Kapyenga.
Shix did not assist matters when she declined to respond to Kalekye Mumo's inquiry about whether she was a home-wrecker.
Shix threatened to leave the interview if they continued to grill her about MC Jessy.
Nancy maintains she is now single and ready to marry.
She was speaking on her YouTube channel in an interview with her friend Terryanne Chebet.
She wants to marry and have children in the future, but she's waiting for God's timing.
"God's timing," she continued. After that, the host asked her who her dream man was, and she paused for a bit before responding.
"To be honest, I've never thought about it, but all I need is someone who is polite, hardworking, and with whom I can grow with."
ALSO READ:Mombasa Women Reveal Why They Turn Down Indian Soldiers