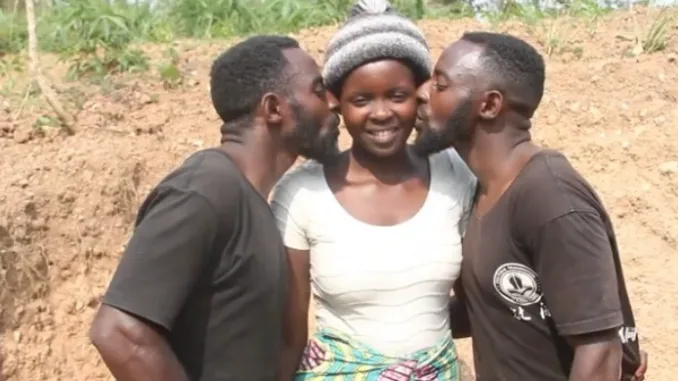 Twins are beautiful to have but taking care of them when they are newborns can be a challenge.
In an African set-up, it is a taboo for women to marry two men because a family can only have one head in the family.
It has shocked many people when a woman named Marie married two guys she claims she had been seeing without realizing they were twins.
According to Marie, she was dating one man, but he ended up dating two men since she was unaware that the man he was dating had a twin.
It took aback the entire family when they discovered Marie had been dating two different guys who were twins.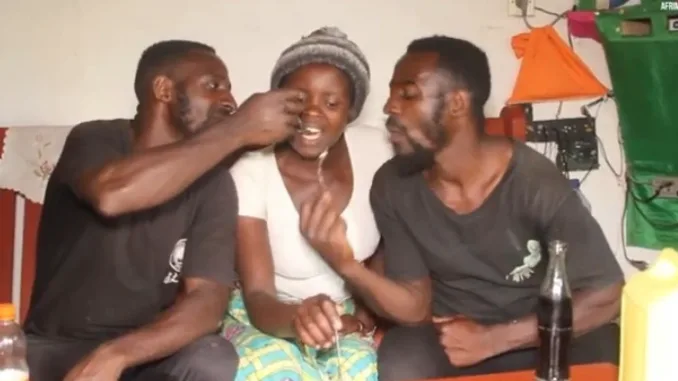 The family gave the twins an option of choosing who would marry Marie, but they both preferred to marry her.
Many people were astonished and denounced their connection, but they became accustomed to it and are no longer surprised.
It's been two years, and they claim to be happy in marriage, with plans to have their first child soon.
The couple desire for their first child to be twins.
Marie adores the two brothers and has urged others to follow their hearts when selecting a spouse.
CONNIE FERGUSON HAS A NEW MAN
Else where in other news Connie Ferguson has been making headlines since the death of her husband.
A man has caused online debate when he openly claimed on his Facebook account he is in a relationship with Connie Ferguson.
Although she had children for the late star, the young man appears to be unconcerned about it.
He lacks respect for the late actor and has sparked outrage on social media, with others accusing him of insulting the late actor.
Connie is a widow for a month because of COVID-19. She married Shona Ferguson, with whom she had two gorgeous children.
His full name is Aaron Arthur Ferguson, although he is most commonly known as Shona Ferguson among his followers.
Shona was a Motswana actor living in…. CONTINUE READING HERE>>>>>.