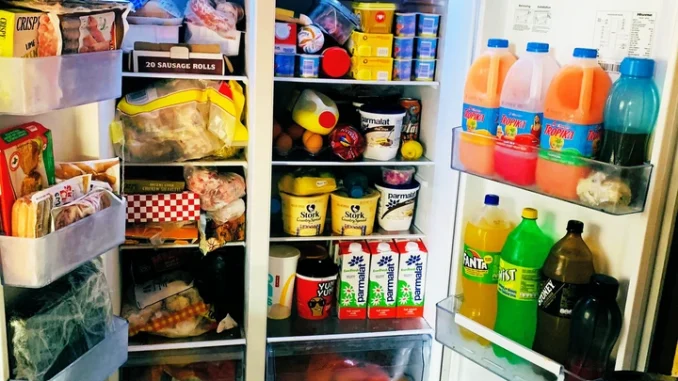 Man from Mzansi became a punching bag for South African tweeps after posting his fridge on Twitter,
The photo's purpose is to brag and incite jealousy in Mzansi during these difficult economic times.
His tweet backfired, and he is now the target of derision.
MYE, an obviously arrogant man who goes by the handle MYE on Twitter, slammed his detractors.
He admonished them to bite their tongues because the fridge was his, and he earned the money spent through hard labor.
Hawk-eyed When Twitter users discovered that the arrogant bragger had stuffed the fridge with many items.
He, however, stocked things that did not require refrigeration. They couldn't stop laughing.
It perplexed people why he kept peanut butter and tomato sauce in the refrigerator.
Refrigeration is a useful technique for keeping foods fresh for longer periods of time.
It slows microbial development when keeping food at the right temperature, thus lowering the risk of food poisoning.
Make sure you set your refrigerator at or below 40°F to keep perishable goods fresh.
Not everything should be in the refrigerator; individuals frequently store items in the refrigerator that need to be kept cool and dry.
On social media, there is now a craze where individuals flaunt off their refrigerators.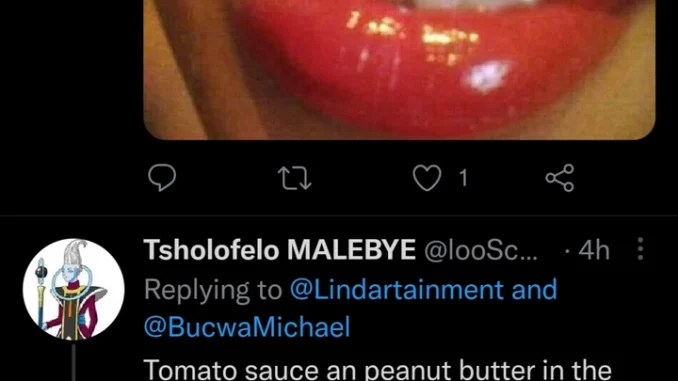 A fridge full of food, including some that aren't even intended to be kept in the fridge, drew a lot of attention.
They questioned this guy about his motivations. He rushed to the kitchen after witnessing the trend to put everything else in the fridge.
What do you think of this completely stocked refrigerator? Would you desire one like this in your home?
Would you keep a jar of peanut butter and a jar of tomato sauce in the refrigerator?
ALSO READ:
1: Media Personality Ntombi Mzolo Is Mourning Again
2: Serial killer cop broke down in court today over boyfriend's death