Slay queen love all the finer things in life and use their bodies to achieve that.
They sometimes cross the line in their quest to climb the social ladder using short cuts.
People associate slay queens with bad things in the society but men love them.
They attribute the reason for falling for their tricks to their free way of life.
They do two men things that their wives are not comfortable doing, thus fulfilling their fantasies.
Slay queens drug men to rob them and such cases are rampant in our midst.
Fraudsters and criminals trying to curve a life have also mastered the art of masquerading.
They dress like slay queens and behave like them in nightclubs to defraud unsuspecting gullible men.
Like the proverbial saying, a thief only has 39 days to do his thing because we always catch them on the 40th day.
The police embarrassingly apprehended these men to pay for their sins. One such case broke a record in Machakos.
Justin Kioko, a resident of Machakos, is in police custody for obtaining money through pretense.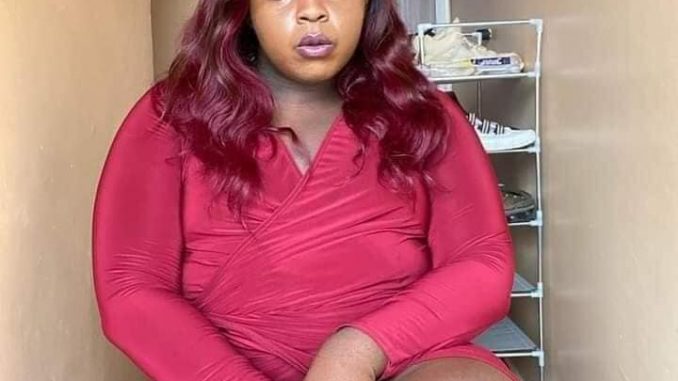 The 31 years old allegedly received KShs 344, 500 via MPesa from Godfrey Owino, who he says they had planned for "her" to travel from Kilifi to Siaya county.
According to Mr. Owino, the money was to cover two-way flight ticket, shopping and for "her" to buy a brand new phone.
How Godfrey Owino sent a quarter a million to a person he has never met is incomprehensible.
Kenyans attribute that bizarre behaviour to 'Ukambani juju'. Kioko must have used magic to convince Owino to send to him that kind of man.
Owino is not the first man to be defrauded in that manner because Kenyan men are gullible with women and easy money.
ALSO READ:
2:" Am Not Gay, It Was Just A Present," William Ruto's Son Responds To A Viral Video