Lorna Muchemi is one of the four members of the Over 25 YouTube channel. The channel is very popular among middle class Kenyans who love binge watching YouTube content.
On the channel, they mainly discuss lifestyle issues. One of their latest popular videos is one titled "We Need to Normalize". The video went viral even in Uganda because they touched on relatable things.
Ugandans love the channel because it is one of the few Kenyan YouTube channels whose presenters speak English, mostly. Comedienne Ann Kansiime is one of their most loyal fans.
In over 25, only Shikie was officially married. She is married to Shiv Simani (formally Frankie Kiarie's partner at Just Gym It). Now Lorna Muchemi alias Lornzie has joined the club. She wedded her long time fiancé Diallo is one of the most lavish weddings ever.
Wedding venue
The invite only event took place at the Windsor Golf Hotel and Country Club. The three other over 25 girls; Jules, Ivy and Shikie were the main bridesmaids. The girls dressed in outfits that were differently designed. But they all looked really nice and classy. Shikie was the maid of honor.
The groomsmen were in all black. Nosy Kenyans may question the choice of color but to each their own. The newlyweds obviously had their wishes, and that matters.
The two lovebirds seem to come from well-to-do families. Have a look at some photos from the wedding.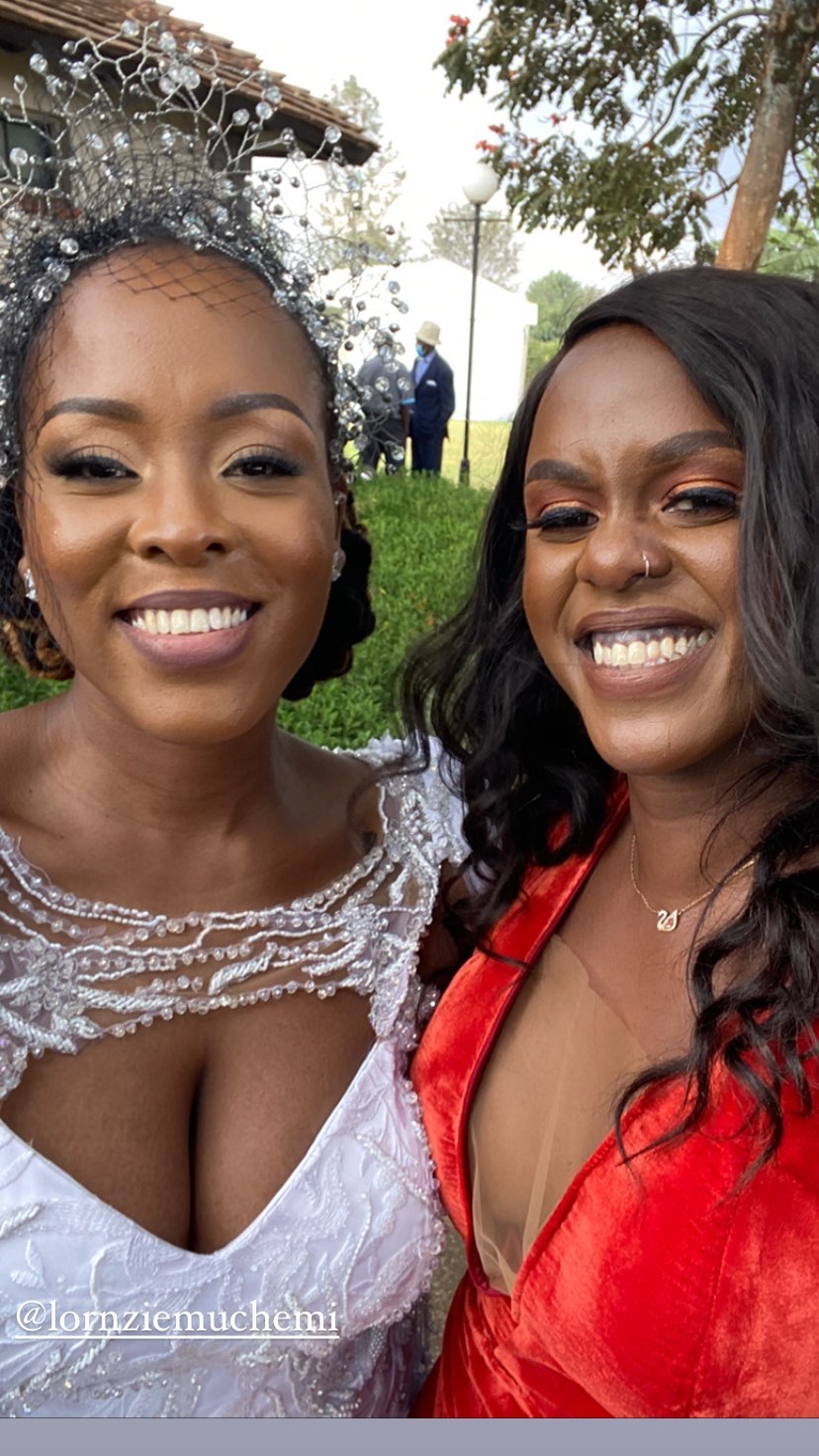 During their engagement party which was also a big deal, they looked outstanding in decent African attire. It was definitely and expensive event.
It is now official for Over 25. Two are off the market. Ivy is not very open about her relationship status but she is a proud mother of twins. Jules has always declared her single status. She is also yet to give birth.
From Chai Moto, we congratulate the newlyweds as we wish them a long and happy marriage.
READ ALSO: Prof Kisiangani Sends This Warning To Raila Over Mt Kenya Votes