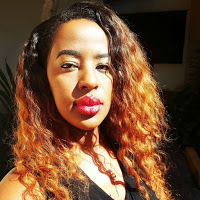 Lilian Ng'ang'a is pregnant for rapper Juliani. This comes few weeks after she officially divorced her husband.
The Ex-Wife to Governor Mutua announced the good news on her social media accounts.
Kicks in my womb… 💕

— Lilian Ng'ang'a (@Lily_nganga) September 25, 2021
The former first lady for Machakos lived together with Doctor Alfred Mutua for over a decade.
They could not sire kids for all those years, but she has been with Juliani for a few months and she is already pregnant.
If for any reason she refused to get pregnant with Mutua, then these hews will heart break him.
Mutua gave her everything from monetary benefits to political power, but that was not enough for her.
Lilian Ng'ang'a  has already confessed her love for Juliani and the news that they are expecting their first child will cement their union.
Juliani has had to endure threats and intimidations from anonymous people for ruining Mutua's marriage.
Juliani has, however, dismissed those accusations and has insisted that he made his move when he was sure that they their marriage was over.
He has already recoded a statement in a police station to register his fears and ask for security.
Kenyans have reacted to this news by showing sympathy for the governor for not being able to impregnant her.
Others have congratulated her for finally getting pregnant with the man that she truly loves.
Barren Woman Arrested For Faking Pregnancy To Sneak Into KNH Maternity To Steal A Baby
Being barren is emotionally draining because of societal pressure to bear children.
What most people don't understand is that a woman only has a 20% chance of conceiving in every monthly cycle.
So getting pregnant is difficult. People blame the woman when a couple cannot sire children.
This should not be the case because even men get infertile because of several medical factors that need to be sorted.
Because of this desire to complete the family by siring kids, people get desperate and resort to stealing babies.
On Friday, September 24, security detained a barren lady who pretended to be pregnant .
She sought to enter the Kenyatta National Hospital (KNH) maternity section.