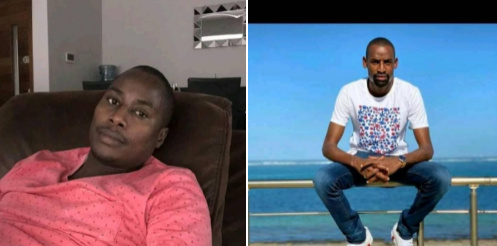 Kevin Omwenga was a 28-year-old businessman that was killed in cold blood in his posh Kilimani apartment by one of his close associates.
Robert Ouko was captured on Camera holding a gun as he entered Kevin's house. He was later seen dragging him out of the house with the help of a friend after he had shot him at close range.
According to detectives, Kevin might have died in the parking lot as they tried to rush him to Nairobi Women's Hospital because he was pronounced dead on arrival.
Robert Bodo Ouko was a driver and bodyguard of Chris Obure who was a friend and business partner to the late Kevin. Ouko led detectives to his office in Galana road where he had hidden the weapon that he used to kill Kevin.
The motive of the murder had been established by the detectives and the word that leaked to the press then is that Kevin was involved in the illegal business of selling fake Gold to unsuspecting customers. It was a case of a deal gone sour.
Ouko was arguing on behalf of his boss that Kevin had defrauded them a whopping 40 million shillings after a deal they had struck 5 months earlier.
Kevin was laid to rest on August 29th at his rural home in Bogeka, Kitutu central Sub-county in Kisii county. He died a young man at only 28 years and had not yet married.
Also Read: Chuka High School On The Spot After Principal Tortures And Expels A Student For Doing This
He was a total orphan and he left behind two brothers. It is with a lot of sadness that the family has been engulfed with another painful loss after one of his brothers called Wycliffe Rioba Omwenga died under mysterious circumstances.
According to his kin, Wycliffe complained of not feeling well yesterday on the 21st of July 2021. He went to a nearby chemist and bought some drugs over the counter that he took and decided to take a nap in his bed. He was later found dead in his house the same day in the evening.
His only remaining brother and friends are yet to comprehend what might have happened to him. The body has since been taken to mortuary awaiting postmortem to ascertain the real cause of his death.