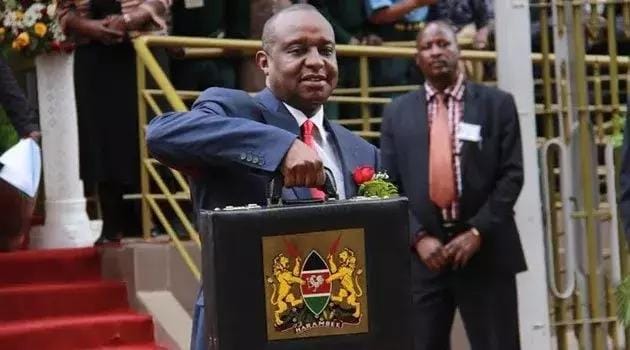 corruption is cancer that is bedeviling Kenya and the government has been struggling to curb the menace.
This is because the principal architects of corruption are always top government officials.
A court file contesting Henry Rotich's prosecution in the Kimwarer and Arror dams corruption case has vanished.
The matter's hearing before Judge Anthony Mrima on Monday got a cancellation it because the file could not be located.
The case had to be put on hold while the file was being retrieved. However, when the court reconvened at noon, it was still missing.
According to Justice Mrima, once they identify the file, the Deputy Registrar will issue directions to the parties in the case.
The Director of Public Prosecutions, Noordin Haji, sought that Rotich's case to get a transfer back to the Chief Justice.
He wants the chief justice to appoint new judges to hear his case.
ALSO READ:
1: The Multibillion Deal That Allegedly Caused A Fallout Between Uhuru And Ruto
Rotich accused Haji of prosecuting him selectively, prompting the DPP to submit the application.
Rotich wants key players in the scam like former Attorney General Githu Muigai and Solicitor General Njee Muturi to be charged.
He also called for Judy Wakhungu, the former Secretary of State for Environment, to be reinstated in the charge sheet.
Before writing to the Treasury to seek finance for the two dams, Judy Wakhungu and her team gave the input.
Haji has asked the bench to establish the amount of concerns in his new application.
He wants determination whether cabinet secretaries are immune from prosecution for acts of omission in the course of their duties.
Judge James Wakiaga of the Anti-Corruption High Court heard the application.
The DPP also wants the bench to rule on whether they can question a decision to charge a CS because of political pronouncements.
This is especially true when those politicians have no link to the criminal proceedings or the evidence at his disposal.