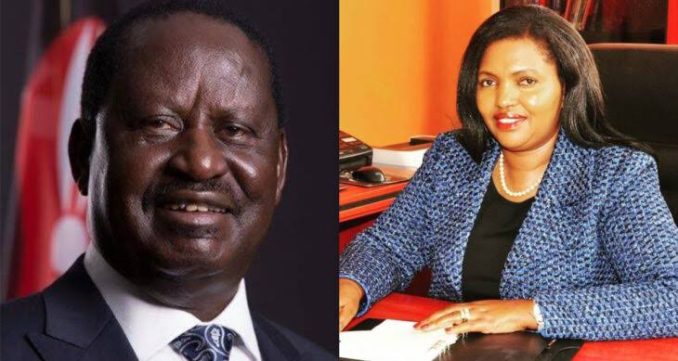 Keroche Breweries founder, Tabitha Karanja has revealed a chat she had with Raila Odinga, just weeks before joining UDA.
Following extensive conversations with Nakuru citizens, they urged her to join UDA as a political vehicle for her Senatorial run.
When Karanja presented the information to Raila, she noted that the Former Premier advised her to wait until the end of February.
This was tentative to see if the numbers had shifted in favor of the Azimio la Umoja movement inside the county.
"Yes, I will run under the UDA brand because that's what the ground says.
"My team conducted a lot of opinion polls and we found out that the UDA is the right political vehicle".
"I've talked to everyone, including Raila, and he had told me to wait after February and I waited.
The unfortunate thing is that the ground has not changed," she stated.
"I also talked to my best friend, Orengo, and I showed him the numbers .
He informed me it's hard to choose, but we were still to wait and see," she stated.
The Keroche owner was speaking on Citizen TV in an interview with Jeff Koinange.
KRA Goes For Mudavadi After His Latest Move
KRA (Kenya Revenue Authority) is to assess, collecting, and accounting for all income.
We owe these incomes to the Kenyan government under Kenyan legislation.
KRA came into being by an Act of Parliament, Chapter 469 of the laws of Kenya, became effective on 1 July 1995.
We charge the Authority with collecting revenue on behalf of the Government of Kenya.
Every Kenyan is duty bound to pay taxes to help government to raise revenue to enable them to offer services.
If you are not tax compliant, then that goes against the law and is eligible for a penalty.
According to UDA's spin master Dennis Itumbi, Mudavadi has received a letter CLICK HERE TO CONTINUE READING>>