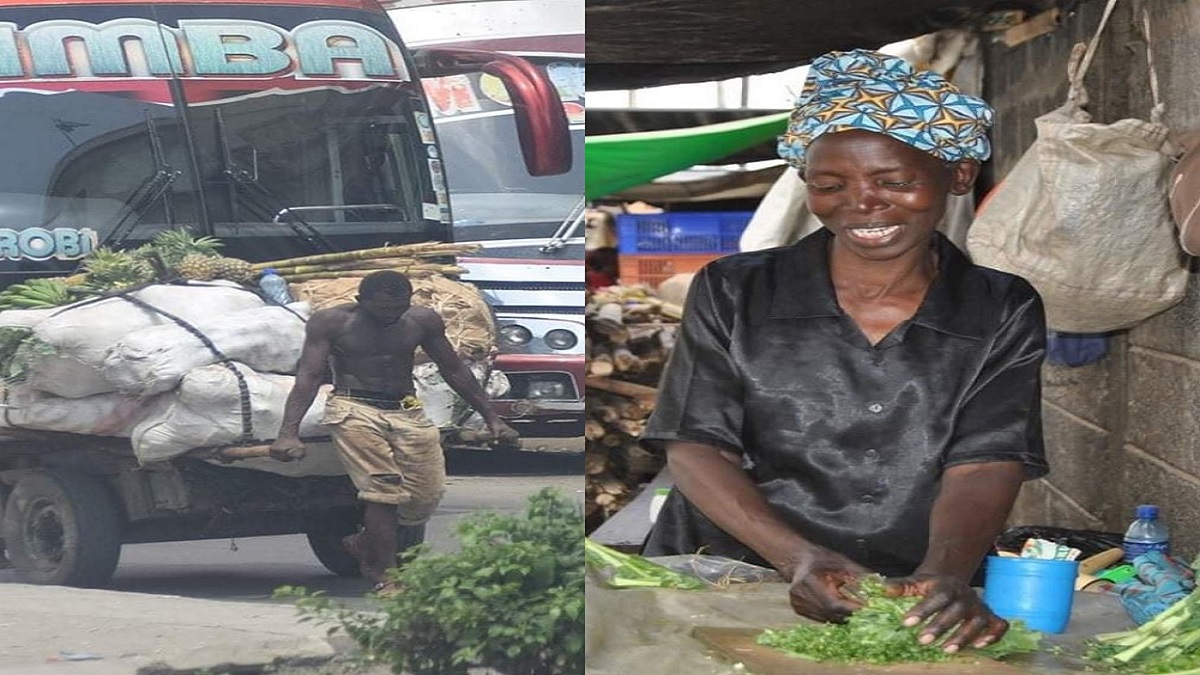 There are some degree courses which may leave you jobless for a long time, especially if you are from a poor background. For instance, Peter Ongeri and Ann Moraa are both graduates from Kenyatta University. Peter graduated in 2008 while his wife Ann graduated in the year 2010.
Ongeri graduated with a second class upper division degree in Anthropology. The love of his life, Ann on the other hand successfully completed a Bachelor of Science in Zoology degree. They have not been able to secure employment more than a decade later.
The two lovebirds have a 13-year-old daughter who is in Class 8 at Kifaru Primary School. The young family lives in a single room in Umoja 3.
When they realized that a white collar job was not coming through, Peter decided to marry Ann officially in 2012 and do whatever he could to take care of his family. That is when he started to transport goods using a cart (mkokoteni).
READ ALSO: Police Officer, Husband To Caroline Goes Missing As His Hired Car Is Found Abandoned
"My day begins at 4.40am every single day. I have to walk to town to secure a cart and start looking for clients the whole day. Yes, it is a tough job but I have survived doing it for almost a decade," said Peter when interviewed by a journalist.
He revealed that he pushes and pulls the cart for around KES 500-1000 daily. For the little amount to make sense, he has to walk back home so that he can save the money for more important expenses.
The hardworking guy started a small kiosk for his wife who sells greens and has lately started selling tortillas as well. This has helped supplement their meager income.
Despite the challenge of unemployment, the couple is determined to provide their only daughter with the best education. Peter is even saving with PCEA Umoja SACCO so that he can make enough money to buy land and build a decent house for his family.
Here are photos of the two in their places of work;