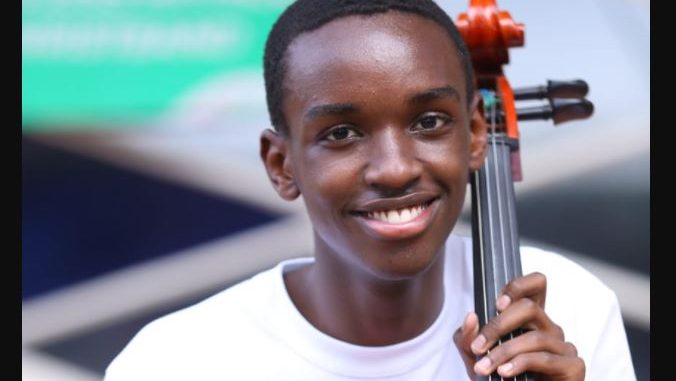 Performing well in the Kenya Certificate of Secondary Education (KCSE) examination is one thing. But being selected to a course that will guarantee one a bright future is another different ball game.
The Kenya Universities and Colleges Central Placement Service (KUCCPS) released names of the 2020 KCSE candidates that met the university entry grades of C+ and above informing them of the institutions and the courses that they have been selected to take.
This is a very important step in the lives of the young Kenyans who are looking forward to pursue their careers of choice.
Those students that scored the best grades have the luxury of landing the courses of their choice since the selection is done on a competitive basis. Most of the top 15 best performers opted to take Bachelor of Medicine and Bachelor of Surgery at the University of Nairobi.
But the 6th best KCSE performer Kipkoech Mark Kogo has surprised Kenyans with his career choice. He has been selected to take Bachelor of Science (Biology) at the University of Nairobi.
READ ALSO: Kenyans Notice Something Odd About This Couple After They Posted This Photo Online
This is a course that even those that scored relatively lower grades can be selected to do. It is too general as it is not clear what one will become when they finally graduate after four years.
Mark Kogo scored a clean A with a mean mark of 87.106 from Alliance High School. When he was interviewed by the Standard Newspaper immediately the results were out in May this year, he was keen to pursue Bachelor of Medicine and Surgery.
The Makini School Alumnus also wanted to exploit his music talent since he is a very good piano player. It is not clear whether he is the one that selected the course or if it was a computer error. There is no way a top candidate could be denied a chance to pursue a course that he desires on a competitive basis.
"Somebody should come to the rescue of the great mind at no. 6 (the Biology choice) immediately! He probably didn't have somebody to guide him. I doubt if this is what his heart beats for or he was misled by external forces. He needs to rethink about this choice seriously. Whoever knows him or can reach him should try to get his story on the choice & probably advise him accordingly!" wrote Godsend Mailu Jnr on Facebook.
Another netizen by the name Reuben Wafula said, "I bet that young man who has chosen Bachelor of Science Biology with an A (6th overall nationally) does not have a career advisor. After 4 years in Chiromo, the best you'll get is hope that TSC employs you or some Indian company takes you as a med rep paying you KES 20k. If you are lucky that is. With that grade he had all the options in the world…medicine, law, actuarial, engineering etc."

Do you think it was his choice to take that course or it was a computer error?