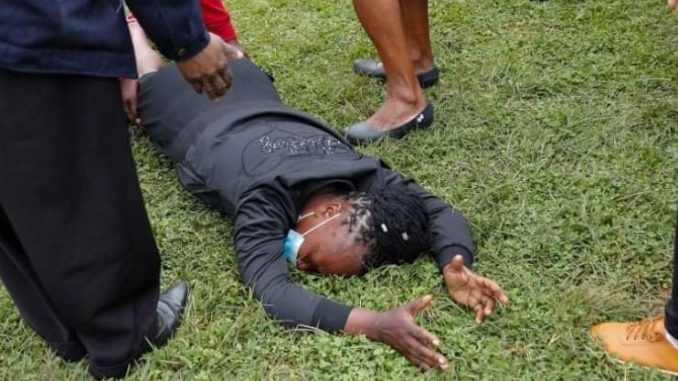 Kenyans on social media are still angered with the circumstances surrounding the untimely demise of two young brothers in Embu County.
Emmanuel Mutura and his brother Benson Ndwiga were last seen alive when they were arrested by police officers from Manyatta Police Station in Kianjokoma for flouting curfew rules.
When their parents got wind that their sons had been arrested and detained, they went to the police station to bail them out. They were shocked when they were told that the brothers were not among those in the cells.
It was after some hours that they got the worst news any parent would expect; that their boys were among the dead bodies identified at Embu Hospital Mortuary. The police officers that had arrested them casually made a statement saying that the boys had jumped out of a moving vehicle.
An eye witness that was arrested together with Emmanuel and Benson gave a statement that contradicts the claims of the arresting officers. Apparently, the officers hit Emmanuel in the head and he lost consciousness.
READ ALSO: Speaker Justin Muturi Reveals How the Police Destroyed Evidence after Killing the Kianjokoma Brothers
When his brother Ben went to try assisting him, he was also hit badly by the ruthless officers. The officers must have thought that putting them in cells would put them in trouble since the boys were in bad shape. That is when they must have killed them and took them to Embu Mortuary.
The two deceased boys were buried at their home in Kianjokoma on Friday 13th August 2021. Many people attended the funeral that attracted the attention of senior politicians including the president himself.
During the burial ceremony, their mother Catherine Wawira could not take it. She was seen praying furiously to God asking Him what she did to deserve such a cruel punishment. After that she fainted and she had to be resuscitated severally.
It was a very painful scene to watch. Have a look at the heartbreaking photos below;