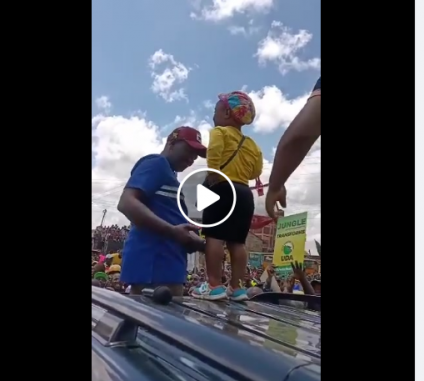 Kenyans have been having a heated debate after a video emerged online.
Ruto has been traversing mount Kenya to popularize himself and his party UDA.
Mount Kenya is very important in the political arithmetic because of the number of registered voters and their voter turnout.
Mount Kenya boasts about 6 million votes and the two top candidates are keen to have them on their side.
William Ruto is currently ahead of the rest and he is the most popular candidate in Mount Kenya.
Having worked with the president for the last 9 years, Ruto took that chance to make many friends in the region.
It has been an uphill task to knock him off his perch in Mount Kenya.
Raila Odinga and his team have been scratching their heads to come up with a workable strategy to dethrone the chief hustler.
Kenyans are having a conversation after William Ruto found himself in a difficult position in one of his rallies in the mountain.
A business lady caught his attention, and he invited her to his vehicle for his usual political optics.
The over joyous lady surprised the deputy president by planting a kiss on him.
The crowd went wild and the visibly perplexed deputy president adjusted her short dress.
A section of Kenyans think it was inappropriate for Ruto to touch her like that, while others think he was just being a gentleman.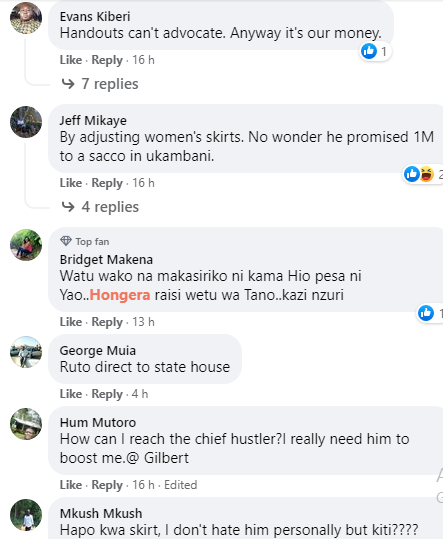 Elections are months away, but the campaigns are already on fever pitch.
William Ruto and Raila Odinga are actively wooing voters ahead of the 2022 general elections.
The race has already defined itself and it is clear between the deputy president William Ruto and Raila Odinga.
Kenyans have a choice between the two gentlemen who have already served Kenyans in powerful positions.