Kenyans know how to make fun in any given situation despite the hard times they are going through.
They have a way to share banter just to make make their days brighter.
Raila Odinga is on the receiving end after he posted his photo on his official social media accounts.
He posted himself watching the London derby between Arsenal and Tottenham at Emirates stadium.
Raila Odinga is an ardent supporter of Arsenal football club and he was delighted that they are back to winning ways after a poor start.
Arsenal got the better of their London arch rivals Tottenham. They beat them 3 goals to one with a scintillating performance.
"Back to winning ways! Well in ARSENAL!
Leo Wana Arsenal tunalala na viatu!
Proud of you boys!"
Fans congratulated him for his support to Arsenal but things got out of hand when CAS for foreign affairs Ababu Namwamba did his post.
Ababu is also an arsenal supporter and shared his delight in seeing Arsenal win the London bragging rights after they overwhelmed Tottenham.
Chinja-Uwa!
We are loving this one.
Always trusting the process.
Gunner eternal..
His followers were quick to notice his big screen dwarfed that of Raila Odinga and started making fun of Baba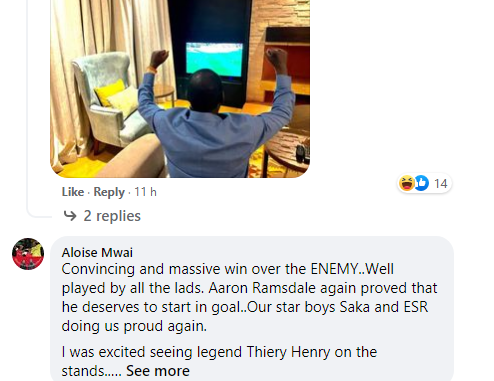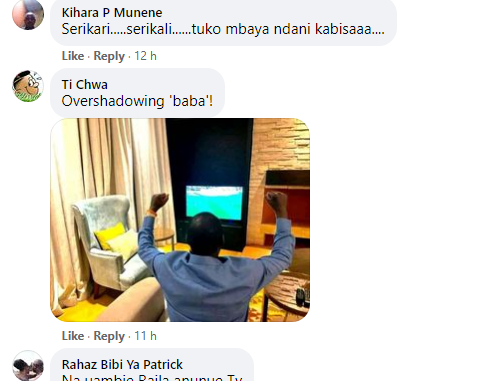 Raila Odinga is in the process of trying to consolidate his base and look for new friends especially from the mountain  in a bid to clinch power.
The March 2018 handshake has propelled BABA as president Uhuru's preferred choice to succeed him.
Ababu Namwamba was once one of the key soldiers of Raila Odinga.
He will fight it out with William Ruto who is the current deputy president of Kenya.
The tw0 gentlemen have been selling their agendas to Kenyans with Raila propagating rural economy while Ruto favors bottoms up economy.
ALSO READ: