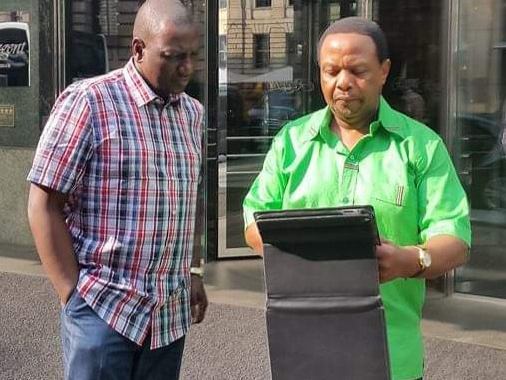 Ken Osinde died two days ago after a brief illness in Nairobi Hospital.
He was the chief of staff in the deputy's office president.
Ambassador Ken Osinde's death has its own implications.
This happens almost a year after a security officer died under unclear circumstances.
Detectives have not resolved Kenei's death and his family is still waiting for justice to be served.
For political expedience, people who are opposing the candidature of William Ruto have since concluded that Kenei and Ken Osinde are victims of elimination.
According to this, men like Professor Mutahi Ngunyi, Ken Osinde and Kenei were key witnesses to criminal activities.
These activities allegedly happen in the deputy's office president.
The family of Ken Osinde has come out to clarify the cause of his death.
In a statement to the newsrooms, Ken Osinde died of a surgical/medical condition.
He underwent an emergency operation at Nairobi hospital ending up in ICU, but he did not make out alive.
The allegations against the office of the deputy president are serious.
The DCI needs to investigate them but on the hand could be politically spinning.
Is Ruto The Newest "Mganga" In Town? His Latest Action Sparks Online Debate.
'Mganga' is a Swahili word meaning a person who treats people. Kenyans, however, use it loosely to mean a witch.
Kenyans for a very longtime think that the elderly and people who respects and practices culture are a witch.
Raila Odinga is an example of a man who has suffered politically for embracing culture of different communities.
The way he says goodbye to the dead to lying down in a forest to drink from a pot is something his opponents capitalize on.
William Ruto, and his allies, was guilty of calling Raila 'Mganga'.
Raila Odinga has, however, embraced that tag because to him, 'Mganga' is not a bad person but a healer.
Politics is about outdoing each other in terms ….CLICK HERE TO CONTINUE READING>>>>>>>