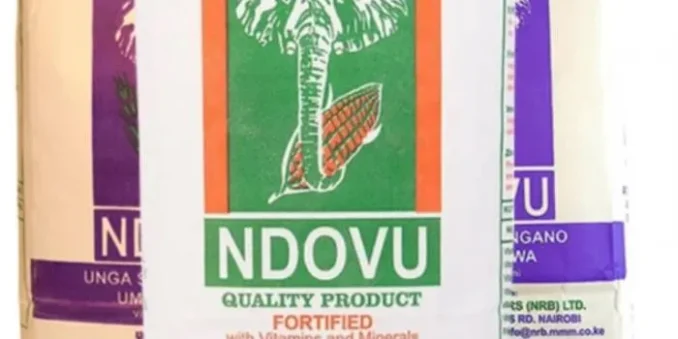 KEBS has issued a warning about 14 maize flour products that are unsafe for human consumption.
According to the Bureau, the makers of the 14 brands did not satisfy the required requirements.
The government flagged Ndovu maize flour, Prestige sifted maize, sima tamu, range corn, top white, and diamond sifted maize.
Others include Bel's organic, winnies ugali afya, and family, Jasiri sifted maize, Jema sifted maize, and Mugambo sifted maize.
Jibe maize flour and Jodari maize flour are not also fit for consumption.
To assure quality, KEBS has instructed all shops that sell the highlighted brands to take them off the shelves.
The standards authority has also issued a warning to millers, advising them to follow the defined standards.
This is the message given for the brands it has yet to test before releasing them for sale.
According to KEBS, this move is not a complete prohibition, but an opportunity for millers to take corrective action.
They should ensure that customers have access to high-quality products.
In the past, the government has had to contend with inferior maize flour brands coming to light.
The primary source of concern is high levels of aflatoxins, which are poisons produced by particular fungi prevalent on agricultural products.
Because of the continual damage to the liver caused by high levels of aflatoxin, acute poisoning occurs.
Aflatoxin destroys liver cells causing liver cirrhosis and eventually cancer of the liver.
Once Aflatoxin is in the system, the process that leads to cancer will take a few years before cancer manifests.
According to WHO,  25% of all the food countries produce globally has high dangerous levels of aflatoxin.
Rice, sorghum, millet, wheat, cassava, almonds, groundnuts, cotton seeds, sunflower seeds, and coconut are among the crops damaged by the toxins.
ALSO READ:
1: Larry Madowo Dating Edith Kimani? This Photo Speaks Volumes.
2: Harrowing Video Of Buruburu Girls Jumping From A Story Building To Escape A Deadly Fire