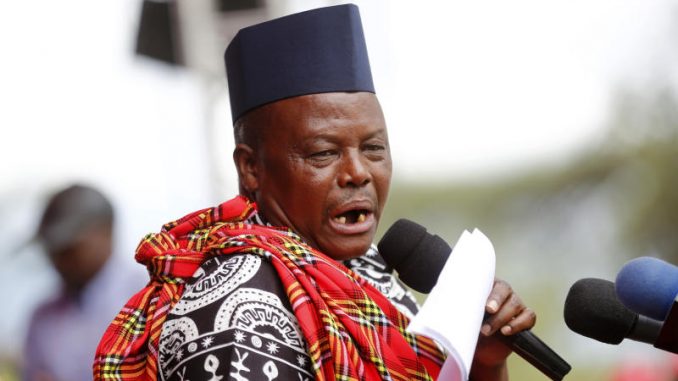 Samuel Moroto is an experienced politician who hails from Kapenguria in Baringo County. He is a veteran Kanu politician who has been around the political scene in the country for decades.
Moroto has been captured on camera insulting president Uhuru Kenyatta by calling him a devil because he has sidelined his deputy William Ruto. Moroto was speaking to his constituents in Kapenguria who cheered him for his sentiments.
The veteran politician is disappointed that William Ruto is no longer calling the shots in Uhuru Kenyatta's government. He felt that the second term of his rule has been ruthless and has sidelined people who overwhelmingly voted for him.
Moroto is out to impress his voters because he has the experience and knows there is euphoria in Rift valley regarding the candidature of William Ruto and will use that to get re-elected without putting into consideration his performance as a member of parliament.
Also Read: The Girl That Was Kicked Out Of The County Scholarship Program Because Of Her Tribe Gets Help
Moroto is a Kanu Member of Parliament that has a working relationship with the ruling party Jubilee but he has chosen to against the party position of supporting the government.
Political differences should not be personal to an extent of calling the head of state a devil. Even if he has failed in some aspects of his rule, he should criticize him constructively because that is what democracy is all about not going personal like that.
His sentiments will for sure excite his supporters and that of the deputy president and he may be re-elected because of that but on the other hand, he may be in trouble with the authorities for attacking the person in Uhuru Kenyatta in the most despicable way.
Political temperatures are rising and elections are still 1 year away and we are not sure what will happen in the Rift if Uhuru hits the campaign trail to seek votes for his preferred candidate contrary to the expectations of the deputy president supporters.
Click HERE to watch the video