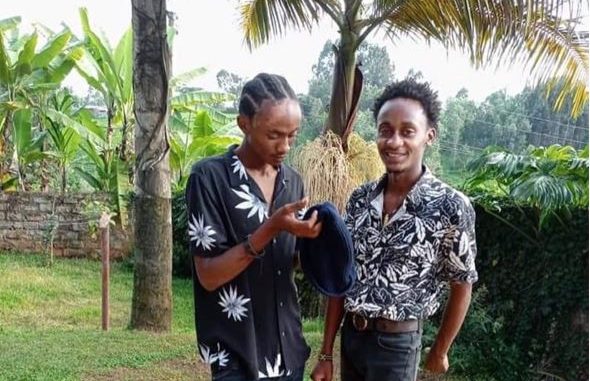 22-year-old Benson Njiru and his 19-year brother Emmanuel Mutura were laid to rest at the farm of their father in Kithangari, Kianjokoma in Embu County.
The two brothers were brutally murdered by the police officers that arrested them past curfew hours. They were hit by blunt objects that caused serious head injuries causing sudden death due to massive cerebral hemorrhage.
The way the two young men died in the hands of the police has caused anger among Kenyans who think that serious reforms and training is needed in the force to improve how these men in uniform handle persons they have arrested for various crimes to stop extrajudicial killings.
The outcry throughout the country prompted the inspector of police, the director of public prosecution, and the independent police oversight authority to swing into action and ensure justice is served for both parties.
Also Read: Arrested! Here Is The 40Ye ar Old Man That Masterminded The Murder Of The Two Brothers In Kitengela
The initial police statement reported that the two brothers jumped from a speeding police vehicle to escape after they were arrested but that was thrashed by the postmortem result that was contradicting their story.
The cabinet secretary for interior security, Fred Matiang'i met the father of the two brothers and assured him that the government will do everything in its power to ensure justice is served to his departed sons.
The independent police oversight authority(IPOA) has concluded their investigations and they have given three recommendations and forwarded the file to the DCI for investigations.
Once the investigations are over, they will forward the file to the DPP for prosecution. According to the three arms, the involved police officers will be suspended and are required to surrender their firearms and store keys where they work.
They are supposed to be available around the clock to offer any assistance needed to conclude the case. From all the indications, the police officers will be interdicted and serve a jail term for killing the two innocent brothers.