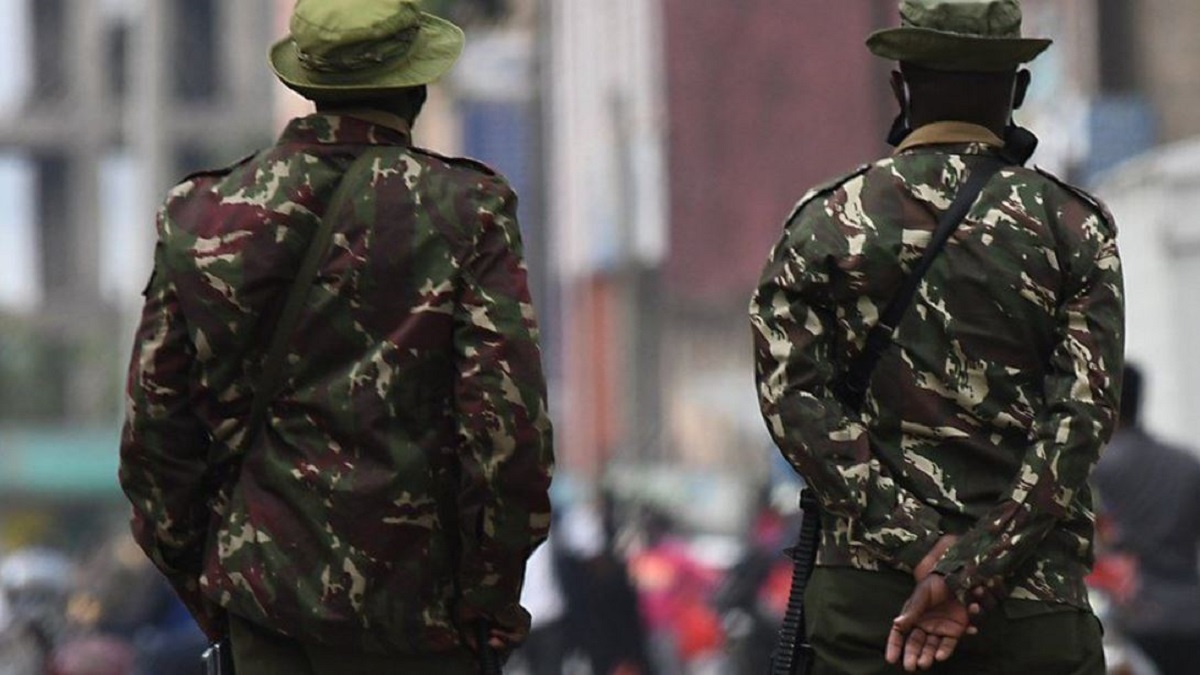 Corporal Caroline Kangogo has made headlines for the past one week following her action of killing two people in quick succession. The Directorate of Criminal Investigations (DCI) reported to the public that the lady had gone berserk in what is believed to be an act of unreasonable revenge.
Clearly, she is not thinking straight wherever she is and she needs to be checked into a psychiatric health facility.
Kangogo aside, another police officer has been reported to be mentally ill. The incident was reported in Ijara Sub-county of Garissa County. A senior police officer attached to Masalani Police Station developed a mental disorder and he was rushed to the hospital.
The officer in question is number 231043 and his name is Mr Justin Nyaga. He is a Senior Superintendant of Police (SSP) and the current Sub-county police commissioner (SCPC) of IJara Sub-county.
READ ALSO: Photos Of Phanice Chemutai At Kitale Hospital; She Was Shot After Being Mistaken For Kangogo
Mr. Nyaga is said to have developed mental challenges while on duty. He resumed from his official annual Leave last month on 21/6/2021.
What made other officers sense danger was an abrupt change on his dressing style, incoherent speech, and lack of sleep. Justin also displayed some kind of violent behaviour and a deviation from general ways of personal conduct.
That is when he was rushed to Garissa General Hospital in the morning of Sunday the 11/7/2021 at 0700hrs for medical attention. The health care providers then administered two jabs to make him stabilize pending referral to Nairobi, Chiromo Hospital for more specialized attention.
The message of his admission was posted on the 'Modern Kenyan Corps' Facebook page. The page normally posts police updates because it is run by informed police officers who like sharing news with the public. Check out the screenshot below;