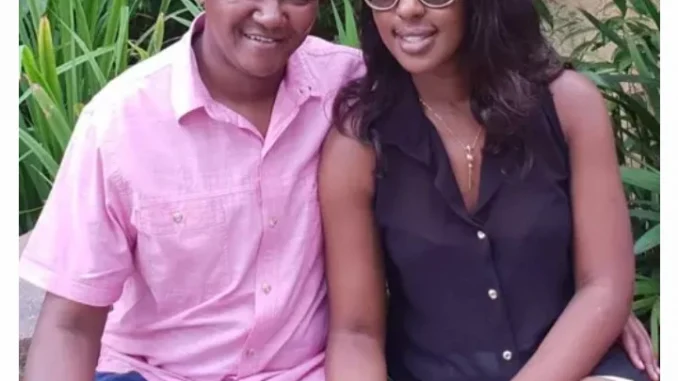 Juliani's ears are the subject of discussion online after veteran radio host Maina Kageni posted his photo online.
The photo's caption is the one that has caught Kenyans breaking their ribs with laughter.
Maina Kageni wondered who bore these hilarious Kenyans that keep entertaining us online.
The hilarious caption is a cause for concern after he appeared to have lost his ears.
Of course there's no truth in that photo and it is only an image illusion that makes him look like he lacks ears.
There is a common belief in Kenya that the Kamba tribe has a tendency to consult the oracles .
They have some of the powerful witches and witch doctors in Kenya.
According to a section of Kenyans, Kamba's charm is so powerful and overwhelming .
That is why you should steal nothing or rub shoulders the wrong way with these people.
Again, that is not verifiable. It is because of this belief towards Kambas that makes them respect their properties.
People think Juliani's ears disappeared because he messed with the wife of a Kamba man.
Musician Juliani made headlines when he snatched Machakos Governor's wife of10 years Lilian Ng'ang'a.
It was a bold move from the rapper because nobody dares to do that to powerful men in society.
Juliani has been receiving threats over the matter, and he has already reported it to the police.
ALSO READ:
1: Fuel Prices Will Go Down Next Week, Raila Promises Bungoma Hustlers
2: Erick Omondi Forced To Prove He Owns The 141 Million House In Karen,
Governor Alfred Mutua announced publicly just before his 50th birthday that he had mutually agreed with Lilian to part ways and focus on other matters.
They sired no children together. It is, however, not clear whether that situation was by choice or circumstance.
She, however, hinted last month that she was pregnant, which triggered wild reactions from Kenyans .
They started questioning whether she really loved Alfred Mutua or it was because of his wealth and status.