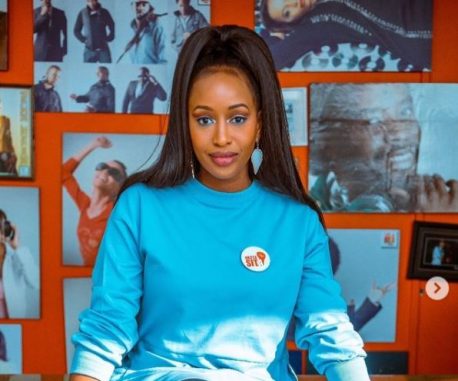 Janet Mbugua is one of the most admired media personalities in Kenya. She used to ply her trade with KTN TV and then moved to Citizen TV before leaving to pursue other interests.
In 2015, Janet Mbugua got married to Eddie Ndichu in a lavish white wedding. They have since been blessed with two sons.
The recent turn of events has left nosy Kenyans questioning the 37-year-old's marital status. She recently launched a new premise for her non-governmental organization, Inua Dada Foundation. Janet was full of excitement when she announced the new Inua Dada Centre in Korogocho.
The NGO seeks to promote gender equality and normalize conversations around reproductive health and rights. Launching the center was a huge milestone for her.
READ ALSO:
1. Vera Sidika Baby Shower Controversy: Was There Food and Drinks?
2. Polite Note To Camera Users In A Club Goes Viral After Saying This
3. Mbukinya Bus Involved In An Accident , Several People Feared Dead
"The journey to launching this center has taken a lot of energy and resources. It wouldn't have been possible without my day ones. They not only showed up but also donated and committed to supporting the endless work required to scale impact," said an excited Janet on IG.
Curiously, she did not mention her husband anywhere. On the same day the event was happening, her husband Edward Ndichu was busy playing golf. He posted it on his IG stories. For an event of this multitude, the least one would ask for is support from their spouse.
Also notably, Eddie has deleted all of Janet's photos from his IG account. Janet also did the same several months back. She no longer wears her wedding ring. The former screen siren edited her IG bio and removed the title wife from her profile.
As much as it may be something to do with privacy, some things are worth noting. Last year, there were rumors all over that the two lovebirds had separated. But Eddie was quick to dismiss those rumors while accusing bloggers of making up stories for clicks.