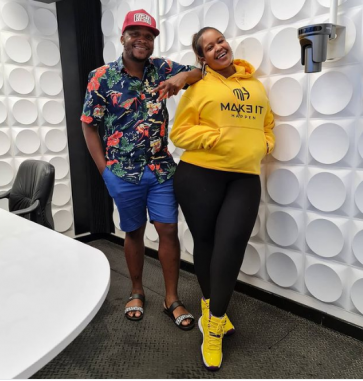 Jalang'o, also known as Felix Odiwour, as is a professional comedian, radio host, and MC.
The funny and skilled comedian is also a successful entrepreneur and philanthropist.
He has aided many individuals in various ways and therefore, residents of Lang'ata have asked him to run for a parliamentary seat to represent them.
Jalang'o is a brand and the owner of a firm that specializes in entertainment and events. In Kenya, he is the face of a variety of entertainment projects.
He organizes many Luo festivals and other significant events in the country. Felix Odiwour, better known by his stage name Jalang'o, is a parent and spouse.
And there are things you don't have the freedom to do while you're married. celebrities naturally attract many women.
Women enjoy being in the spotlight and surrounded by glitz and splendor. That is why a superstar may attract the hottest women in town because they throw themselves at them.
It can be extremely stressful for these celebrities, especially if they are in marriage. Being a public personality entails giving up your privacy.
Fans will encounter these folks if they go for a walk in the park or stop by a fast-food restaurant or a restaurant for a drink.
Over the weekend, Jalang'o was hosting an event when a well-endowed girl jumped on him and did the unthinkable to him while dancing seducingly.
Because Jalang'o is a married man and a prominent figure, he bolted from the dais as the crowd erupted in applause. Kenyan supporters believe the lady harassed him sexually.
Women get away with a lot of things because I'm sure if it were a man, he'd face a lot of backlash or perhaps legal action.
View this post on Instagram
READ ALSO:
1: The Real Reason Promoters Pay Foreign Musicians Millions at the Expense of Kenyan Artists
2: How Hyena Mauled Irene Mbithe To Near Deatha;  a Truck Driver Threw Her Into The Wild