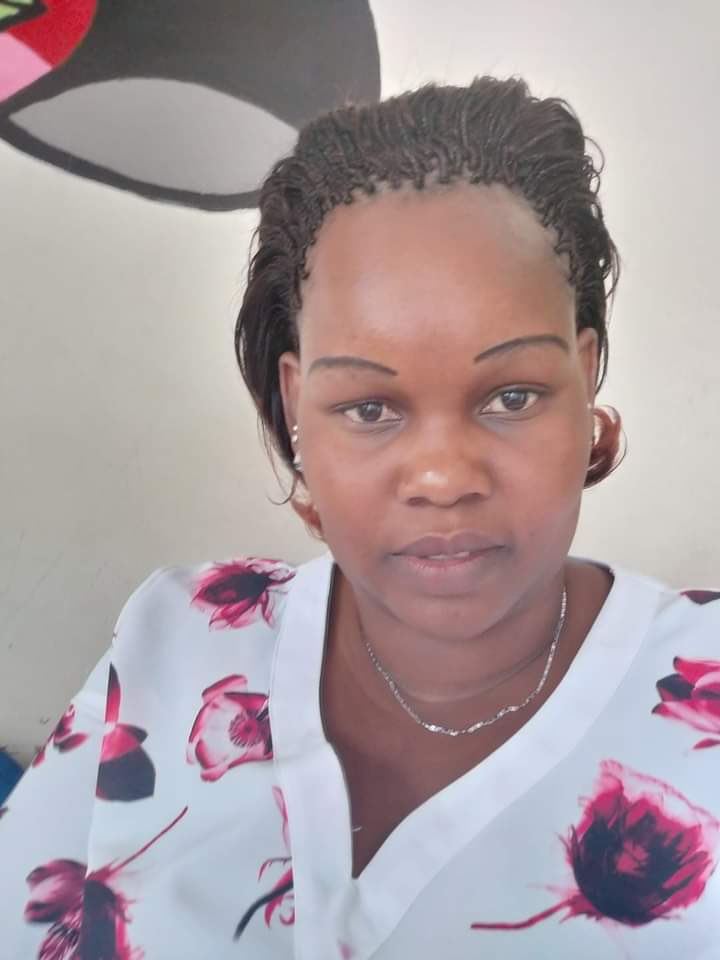 Caroline Kangogo is sending chills among Kenyan men right now after it was reported that the fugitive rogue police constable is targeting men by luring them into a lodging on the promise of buying them alcohol, food, and free intercourse.
It has been difficult for men to turn her down because she is beautiful but the directorate of criminal investigation has cautioned men to be careful and not to be deceived by her looks. She is a dangerous criminal that is killing men in cold blood.
It is in the wake of that warning that Phanice Chemutai Juma has fallen victim after she was shot in the abdomen by an extremely cautious businessman Ken Muyundo in the Kiminini market on Thursday evening, July 8.
Phanice is admitted at the Kitale referral Hospital in Trans Nzoia County. Doctors have confirmed that she has been stabilized and now out of danger.
Also Read: She Had This Much! Rogue Cop Caroline Kangogo Withdraws All Her Bank Savings
Ken told the police that he received calls from a strange woman insisting that they meet in a hotel, the businessman, and owner of the Iroko chain of hotels in Kiminini shot her to scare the lady that he thaught was caroline Kangogo.
The police established that Phanice was not Caroline and it was a case of mistaken identity. Phanice revealed to the police that they had met before and exchanged contacts. She was only calling him to arrange a meeting.
It was in the police station that the police realized Phanice had been shot in the abdomen and Ken was in fact lying. He didn't shoot in the air to scare her as he had alluded to the police earlier.
The police rushed Phanice to the Kitale Referral hospital emergency department where she was immediately admitted and treated.
Ken has since been arrested and detained for questioning. His Ceska pistol has been confiscated as an exhibit for subsequent investigations.