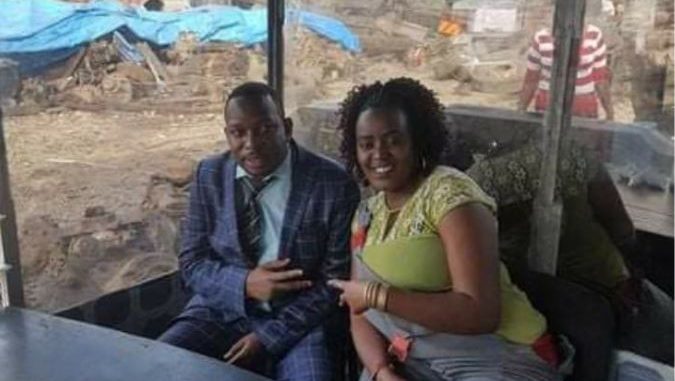 A 42-year-old Kiambu businessman by the name Jonathan Mukundi Gachunga shot his wife Philomena Njeri in the head, killing her instantly. He then went ahead to kill himself too by turning the gun on himself.
Kiambu Police Station police officers visited the scene after being notified by Mukundi's friend Robert Charango Njuguna. Robert had tried to call his friend Mukundi but he was not picking his calls. That is when he became suspicious and made a report at Kiambu Police Station which is a few metres from Mukundi's home.
His drastic step of rushing to make a report at the police station has been questioned by some social media users. How often do you make police reports when a friend fails to pick your calls?
The investigators were not able to immediately establish the motive behind the senseless action by Mukundi to kill his wife and take his own life. But what normally drives men towards killing their spouses?
READ ALSO: "She Is A Beast In Bed But I Will Never Date A Kamba Again", Betty Kyalo's EX –Boyfriend Vows
It must have been a love triangle or something to do with cheating. Men don't take it well when they discover that another man is having a good time with their partner(s).
A photo of Philomena Njeri hanging out with former Nairobi Governor Mike Sonko at an undisclosed location has surfaced online. In the photo, the two seem to be enjoying each other's company.
Could Sonko be the reason why Jonathan did the heinous act that has left people talking? Have a look at the photo in question below;
But one could also argue that Mike Sonko is a public figure and that Njeri might have bumped into him and requested for a photo. Close friends to the 30-year-old business lady describe her as a very jovial and fun loving person.
Njeri who up to the time of her death was a spare parts dealer at Mlolongo has been married to Mukundi for more than ten years.