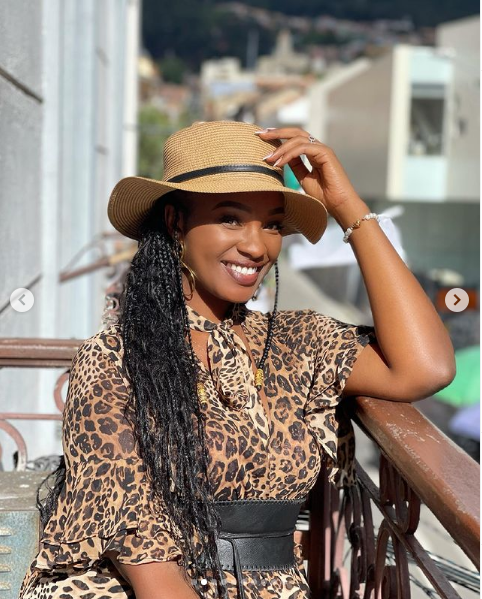 Maureen Waititu is a popular Vlogger and former host of RemboTV.She is a mother of two, the kids that she sired with the famous Gym instructor and You Tuber Frank Kiarie popularly known as Frank just Gym it.

Maureen Waititu dated Frank for 6 years and they were about to get married but Karma came in between them and they split. Their breakup was so ugly and in the public arena which made it difficult for the former love birds to work things out between them.
Their breakup did hurt most of their fans because to them they were an example of a perfect couple that set goals for everyone to emulate. People envied them but in the end, the union ended in tears.

It was difficult particularly for Maureen to move on because of the memories they had created together including their two adorable sons, Lexxi and Kai. Co-parenting became an issue and Maureen was thrown out of their house by Frank's mother because according to her, there was no point leaving the house for Maureen and her sons when Frank was not with them anymore.

Frankie was supposed to pay for upkeep for his sons a role that he gracefully accepted even though during the earlier stages of the agreement, Maureen denied him access and accused Frankie of neglecting his sons an accusation he strongly denied.

Frankie has since moved on and he is now dating Corazon Kwamboka and the two have a son and they seem to be happy together. Maureen took a long time to move on and at one time Corazon accused her of being bitter and jealous about her union with Frank .
Maureen admitted that she still had feelings for Frank but that seems to be in the past now because she posted a photo of her with her new bae in a vacation in Colombia. She covered the face of her new man and Kenyans were quick to react to her photo.
They congratulated her while others criticized her move to cover the man's face which means she was hiding him from the public because she was dating another woman's husband.