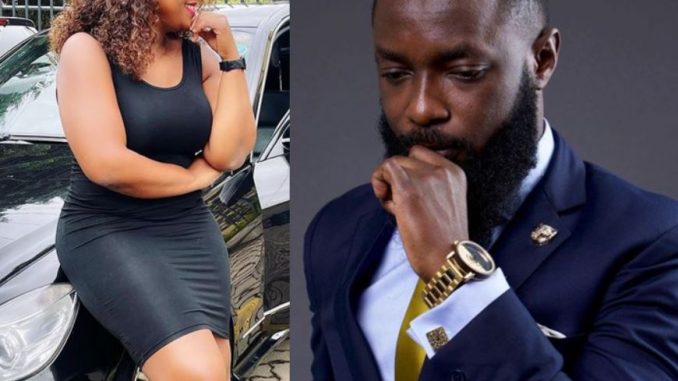 Betty Kyalo is one of the most popular celebrities in Kenya especially on social media. The former TV news anchor has learnt to deal with unforgiving cyber bullies who drive their joy and cure their inadequacies by abusing others.
She is a strong woman with a heart of a lion and being on the limelight means that she is always under the microscope. Her private life is closely monitored by her fans and haters in equal measure.
It is not easy to keep your life under the wraps for women like Betty and that is why she has struggled to keep a man of her choice. Being a celebrity means you go for the finest things in life ranging from clothes, houses, cars and partners.
That kind of pressure forces you into choosing a wrong partner to keep up with the expectations of your fans. Betty has dated different men since filing for divorce from Dennis Okari and none of them has worked out for her.
First it was the flamboyant Mombasa Governor, Ali Hassan Joho whom she dumped after what she described as crash of culture, religion, and dreams.
She wanted to continue working but Joho had other ideas. He wanted a house wife. Betty moved on and started dating a rich Somali guy who is also a city politician.
READ ALSO: Men, If You See These 7 Red Flags, Run Because You Are Dating a Narcissist Woman
It now seems that the curvy former TV girl and mother of 1 has also dumped the poor Somali guy for a flashy bearded Luo advocate. This is evidenced by photos that were captured on camera by his neighbors.
The two love birds were seen passionately kissing and embracing as they entered his apartment in Kilimani.
Here are some of the things you need to know about Nick Ndeda, Betty's new catch:
He is an advocate of the high court and he is about to set up his own bank
Nick is a very ambitious fellow and hopes to be the president of Kenya one day.
He is a legal officer at Ecobank Kenya Limited. His high profile case is when he helped them recover 2.7million dollars in 2014.
He went to St. Mary's School, Yala then proceeded to pursue Bachelor's degree in Law at Moi University between 2005 and 2008. He has a post graduate diploma in Law from Kenya School of Law.
He was once a hawker and a water vendor in docked ships in Mombasa.
He is a real hustler having started from scratch. He tried his hand in hair dressing and farming in a bid to succeed.
Nick has a foundation that helps the vulnerable in society. He empowers the youth to pursue their talents, businesses and dreams. He offers mentorship services for free.