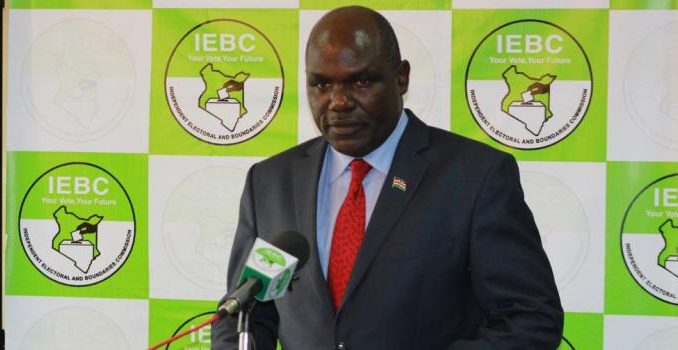 The electoral and boundaries commission participated in the court of appeal in the role they played in verifying signatures collected by the promoters of the building bridges initiative.
The people opposing the building bridges initiative argue that the IEBC did not have the required quorum to perform such an important exercise meant to amend the constitution.
The judges agreed with those arguments and declared that all the activities done by IEBC with only three commissioners out of the required 5 to make quorum is null and void.
That judgment opens a Pandora's box with many activities like elections that have been conducted by the electoral body now in jeopardy because they were unconstitutional.
Declaring those by-elections illegal has political and economic implications on the ex-chequer because holding a by-election is very expensive and to repeat all those by-elections will be bad for this economy that is already on its knees.
Only time will tell if any person decided to challenge the -elections. With all the negativity surrounding IEBC at the moment, they have announced this morning through the local dailies that they have over nine thousand vacancies for employment.
The commission is ready to undertake the country-wide voter registration exercise and they are ready to hire clerks and ICT personnel to make the exercise a success as we head to the next year's general elections.
Also Read: Senator Sakaja And Mutula Kilonzo Reveals How They Will Bring Reggae Back
The applications will be done online before the 27th of August 2021 on the commission's website. Check out the requirements and application process below;
Requirements
-Must be a Kenyan citizen with high integrity
-Must hold a Degree/ Diploma Certificate from a recognized institution.
-Must be computer literate.
-Ability to manage people, sensitive data, and materials.
-Good report writing skills.
-Must be available for the entire period of the exercise.
-Have effective communication skills.
How to Apply
Registration:
-Go to IEBC online portal and then click on the 'Register button to start the application process.
– After registration, you will receive an email enabling you to confirm your email address and complete your registration.
Log on:
– After registration go to 
– Key in your username and password then click on 'Log in' to access your account.
– After successful login, the system will open the 'Applicant Cockpit'.
Application process:
– To view the open job postings, click on the tab 'Employment Opportunities' on the 'Applicant Cockpit' page.
– Under the heading 'Job Search' click the 'Start' button to view all available vacancies.
– Click on the Job posting to display the details of the position.
– To apply for the position, click the 'Apply' button at the top of the page.
– Follow the instructions to complete and submit your application (note that all mandatory fields must be completed.)
– To complete the process of application, click the 'Send Application Now' button after reviewing and accepting the 'Data Privacy Statement.