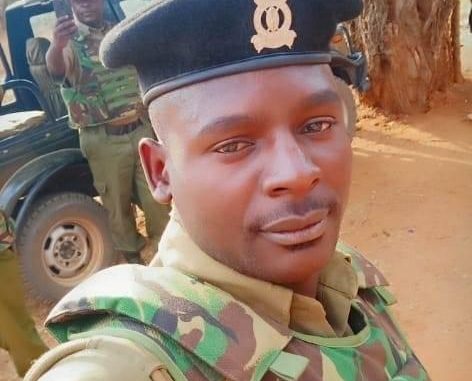 It is now obvious that something has to be done about the mental state of police officers. Cases of suicide and unnecessary killings are becoming too common.
Corporal Caroline Kangogo was just buried the other day after killing herself in the most dramatic way. The 34-year-old mother of two was alleged to have killed Police Constable John Ogweno who was her colleague and lover.
In her alleged suicide note revealed by detectives on the day her body was discovered, she revealed that it was depression that turned her into an animal. That is why she did what she did.
On 28th July, a police officer by the name Donfan Wanyaga Njoroge committed suicide by hanging himself. It was another unfortunate case of suicide.
It is also not long ago when another young male police officer identified as Manyasi complained of being frustrated by his boss; a sergeant by the name Sirma. He also threatened to commit suicide and kill the people responsible for his depression.
READ ALSO: Betty Kyallo's Reaction After Edgar Obare Exposed Her For Dating A Married Man
As if that is not enough, another police officer using the name Edwin Willis on Facebook has today threatened to take the life of his current girlfriend. The young cop has not revealed the reason why he is so worked up.
"I now don't sympathize with girls who are killed by their boyfriends. These people never learn and it is difficult to know what they want. Very soon I'm going to join the list of men who have killed their girlfriends," wrote Edwin on a Facebook post that has gone viral.
Whatever his girlfriend did, the young man must be so heartbroken. It could be a case of cheating. His close friends need to check on him before something bad happens. Check out his photo and screenshot of his Facebook post below;
What do you think should be done to minimize cases of depression among the police force?