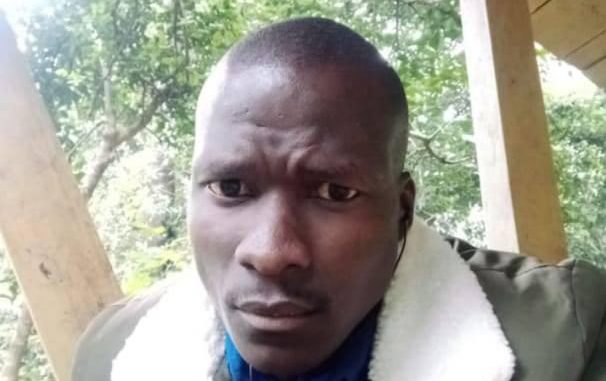 A depressed police officer attached to Lang'ata Police Station has threatened to do the unthinkable. The young man identified as Manyasi has been writing some disturbing posts on social media.
He specifically has a problem with his boss, one Sergeant Sirma and a colleague by the name Police Constable Tracy. According to the guy, Sergeant Sirma has totally messed up his life by denying him a leave for two years running.
"The last time I was off duty is in July 2019. Mr. Sirma frustrated me throughout and when I applied for a leave, I was told my file is not at Lang'ata. I went to Nairobi Area to look for it but it was not there. I was told that maybe it was at GSU headquarters where I came from," writes the frustrated officer.
Manyasi believes that the police system has the best communication system after KDF. Therefore being told to go and look for his file before being granted a leave is some sort of game aimed at frustrating him.
READ ALSO: Chuka High School On The Spot After Principal Tortures And Expels A Student For Doing This
The guy says that he knows he will die soon. But he threatens that some people have to die for it. This sounds very suicidal. He might be another Caroline Kangogo in the making.
The Kenya Police Service has an Internal Affairs Unit (IAU) which deals with solving disputes among police officers. But it looks like such issues are now becoming rampant and they should be addressed as soon as possible to prevent unnecessary deaths.
READ ALSO: Why Caroline Kangogo Booked Two Hotel Rooms The Night Before Her Death; Waiter Reveals
According to Manyasi, problems with his boss have contributed to his dysfunctional family. At one point, he had to visit his family by force hence putting his job at risk. And because he was not able to be with his family as much as he could like, he met another lady who ended up stealing from him.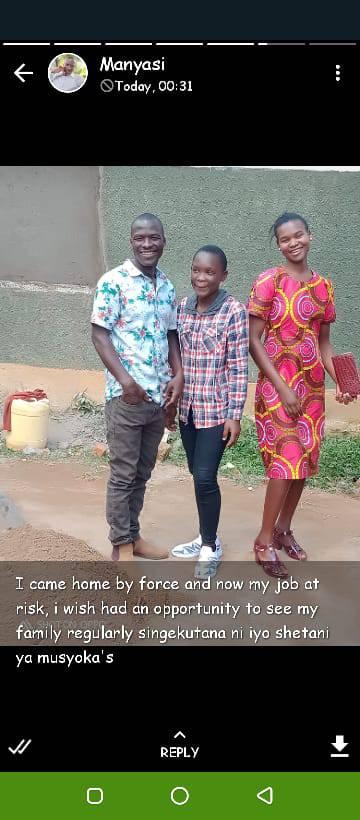 "I wish I had an opportunity to see my family regularly. Then I wouldn't have met that 'evil daughter of Musyoka'," writes Manyasi in one of the screenshots that was shared on the Modern Kenyan Corps Facebook page.
Have a look at the shocking screenshots below;