Human traffickers are on the rise in many parts of South Africa and the entire world.
Human traffickers are targeting young girls below 20 years and they shift them to the Middle East, North America, and Europe.
It is a crime to do that but the cartels operating this trade have infiltrated the justice system and nothing will stop them.
It is becoming very difficult to raise a girl's child because the Government seems inept and out of ideas to curb this crime.
These people are targeting vulnerable girls between 10-15 years from Informal settlements
They sell these girls to businessmen(pimps) in the Middle East who use them in their brothels to make money.
In South Africa, Human traffickers sell these girls between 700k to 1.5m Rand.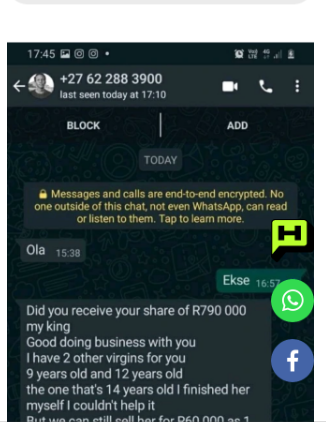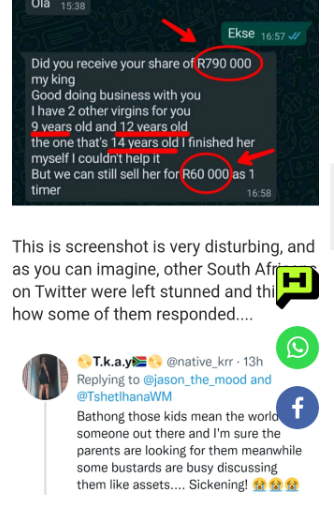 Also Read: Mr. Jazziq Photo Sparks Debate, Fans Note Something Odd
The younger the girl is, the more expensive she is. Some rich men with fetishes believe use these girls to fulfill that.
Girls are affected more than boys at a rate of 55.5% to 44.5%.
Each year Millions of victims are trafficked through South Africa but only 50-100 thousand cases are reported.
South Africa is the primary destination for persons that have undergone human trafficking in Africa at large.
It is also a major transit hub for trafficking between Africa, Europe, Middle East and North America.
Trafficking mainly affects women, men and children exploited in forced labor, commercial sex, forced begging, and forced criminality.
Within South Africa, Human Traffickers move victims from rural to urban areas for sexual exploitation.
.
In South Africa, the Department of Justice and Constitutional Development on 2nd May 2019, launched the framework to deal with trafficking