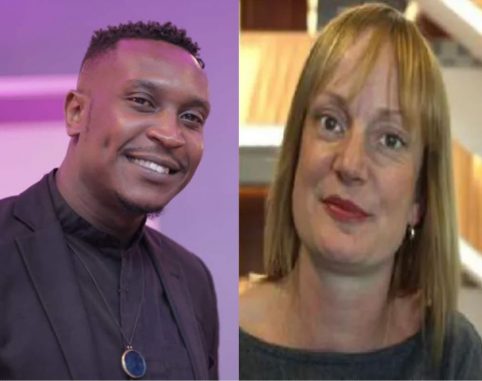 Tamati Mauti had reserved a hotel room in order to spend some quality time with his fiancée, Michelle Akinyi. Their hotel of choice was Ibis Styles Hotel in Westlands. While in the hotel, he left his fiancée in the room to go to the hotel bar.
That is where he met a mzungu lady, Kate Mitchell, who works for the BBC. She was BBC's project manager. According to the police report, they had a few drinks before Kate went to her room.
Kate's room was in the eighth floor while Tamati Mauti and his girlfriend's room was in the seventh floor.
The guy pursued the Mzungu to her room for a reason that the police are yet to establish. We can only speculate that the two were lovers.
The police believe it is in Mitchell's room where a fight broke out. Tamati must have overpowered Kate, and he stabbed her in the left side of her neck.
The lady bled profusely from the stab wound. She raised the alarm which attracted the attention of the hotel security.
READ ALSO:
1: 60 Million Kamiti Reward: Government Bows To Pressure Agrees To Pay Kitui Man
2: The Amount Of Money The Captured Convicts Had In Their Pockets Shocks Police Officers
3: Tensions rise as unknown assailants assassinate a Kamiti Prison Warden in cold blood.
This compelled the guy to leap from the window to his death. He was not in his right mind to assess the height of the room where she was jumping from. The police discovered his lifeless body later on the first floor.
The BBC manager bled to death, and they discovered her in the bathroom. It must have been a very painful death.
Meanwhile, an anxious Akinyi spent the entire night waiting for her partner to return from wherever he had gone. She was unaware that he was the man who had jumped to his death. She only found out about it at the police station, where she was taken to record a statement.
Tamati Mauti and Michelle Akinyi were to wed in December this year. But God had other plans for the young lady. It will take time for the police detectives to unravel the mystery surrounding the incident.