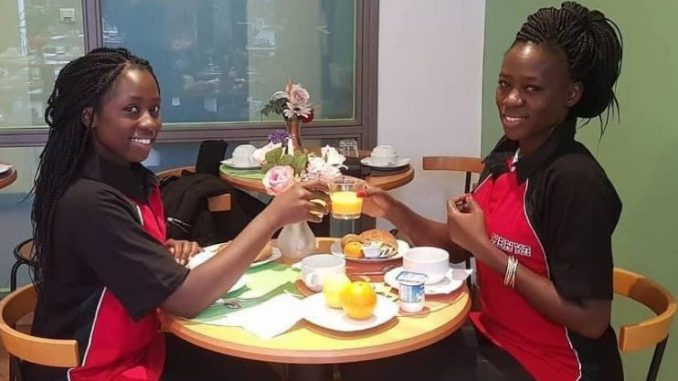 Akothee's youngest daughter Fancy Makadia has spurred a conversation online after telling off a poor young man that has been trying to hit on her on Facebook. The unidentified guy is really in love with the France based girl.
From the look of things, he has been eyeing Fancy for some time now because the screenshot she shared is a continuation from a previous conversation.
The only thing the young man is willing to bring into the relationship is a good heart since he has no money.
"I am sorry to say that I am in love with you and it was not intentional. It is because of your good deeds. It is not a must that I have a lot of money for us to fall in love. I am aware most celebrities and socialites fall in love only with rich people but it always ends in tears. You need to try me because I have a very good heart," writes the smitten guy.
But Fancy dismissed him with a lot of contempt because she does not condone poverty. Her mother is obviously her role model. Akothee has always been very vocal against women dating broke men.
READ ALSO: Her Mother Warned Her; Surprising Details of Philomena Njeri's Last Days Alive
"Heri Tulie Kwa Range Rover😂😂😂😂😂😂 I am here for Better for Rich. When it turns out to be for worse, I will leave it for someone else," wrote Fancy in a post that has attracted thousands of reactions. Have a look at the Facebook post below;
Fancy is only being real just like her sassy mother. To Kenyan women, money is not everything; it is the only thing. Honestly speaking, there is a sense in which money makes life bearable. You cannot eat love. Men need to normalize amassing enough wealth before entering the dating game.
A joke is made on how money can make girls so humble. That when a guy has money, his girlfriend will always go like, "Babe, have you forgotten? You promised to beat me."