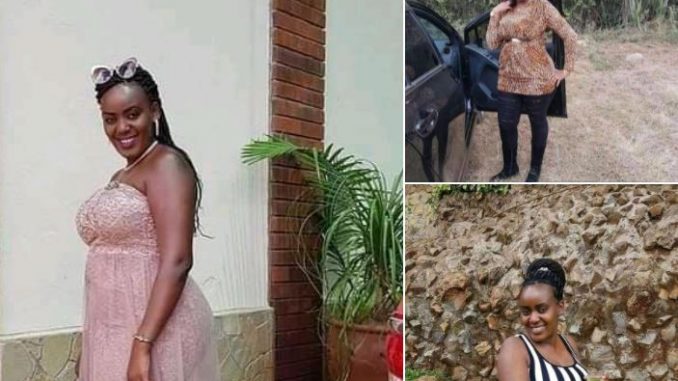 A Mlolongo based business lady that deals with car spares by the name Philomena Njeri was fatally shot by her beloved husband Jonathan Mukundi Gachunga. The 42-year-old Kiambu businessman turned the gun to himself.
Details of their troubled marriage have emerged online and some of them are so surprising. The two have been together for about 12 years according to close friends. But they were not lucky to have a child between them.
Was Mukundi impotent? This question has been answered by some sources that claim the guy had a first wife that lives in the USA with whom they have two kids.
A couple being childless in marriage for more than a decade is something that comes along with a lot of stigma in Africa. The pressure is usually on the woman.
That is why Njeri left her matrimonial home about five months ago. Sources say she was in another relationship. She was even building a five-story building without Mukundi's knowledge. The issue is said to have angered her husband who wanted a sit down with her.
READ ALSO: How Philomena Njeri Was Lured Into Her Untimely Death by a Close Friend
Njeri's mother warned her not to go back to Mukundi's house since he was not stable mentally. It seems like he had threatened to do something bad.
The only thing that made Njeri to go back to the house was a close friend who trapped her by lying that Mukundi had been involved in a very bad accident. It was a lie but she was convinced.
On reaching home, Mukundi realized that she was heavily pregnant and yet they had not been together for a very long time. An argument ensued and the rest is history.
Who was the man behind her pregnancy? Who was the person financing her five-story building that is under construction? Why was her mother so sure that something bad would happen if she went back to her matrimonial home?
Let us know what you think in the comment section below.