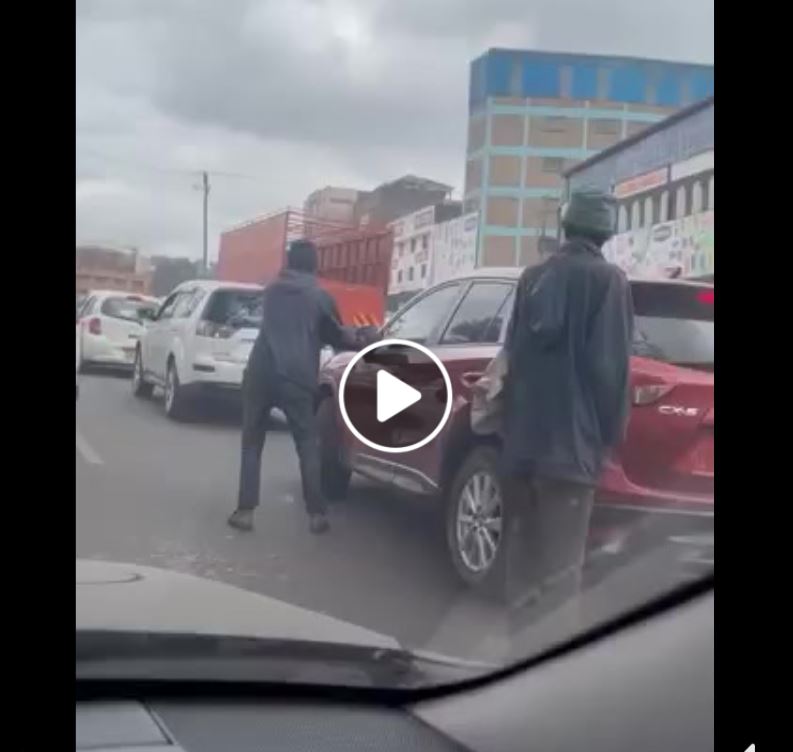 A video trending on social media has left Kenyans wondering whether security apparatus are operational in the capital city of Nairobi. The level of impunity experienced especially during traffic jams is out of this world.
Nairobi is a city where you can be robbed in plain sight of the public which is very unfortunate. The people around the victim would rather take a video or a photo and post on social media.
In the video in question, a young man is caught on camera stealing a side mirror from an unsuspecting Mazda CX-5 driver. The owner of the compact SUV does not seem to know what is going on.
Such people would not be stealing items from motorists if there was no ready market for them. If only we could have proper systems and mechanisms for identification of sold second-hand items as such, then such acts would be stifled out.
But as a precaution, car owners are advised to put identities on their side mirrors. The mirrors can be marked using the number plates of the vehicle. Petty robbers are smart and they rarely steal mirrors with identities.
Have a look at the video below;
With the kind of confidence exhibited by the daylight robber, it looks like this is a chain in a cartels business. These thugs are the dregs of the organization whose owners would shock even the Director of Criminal Investigations (DCI). In fact, this incident happened just outside Kamukunji Police Station. It is a pity.
The manufacturers of cars should also find a new way of installing side mirrors that cannot be easily detached. It seems like the Mazda CX-5 and Toyota have side mirrors that can be detached easily. Most of the victims drive the cars.
The person that recorded the video also stands to be blamed. They were in a perfect position to take them out with pin point precision, armed with circumstantial evidence.
Feel free to leave a comment below and share widely.