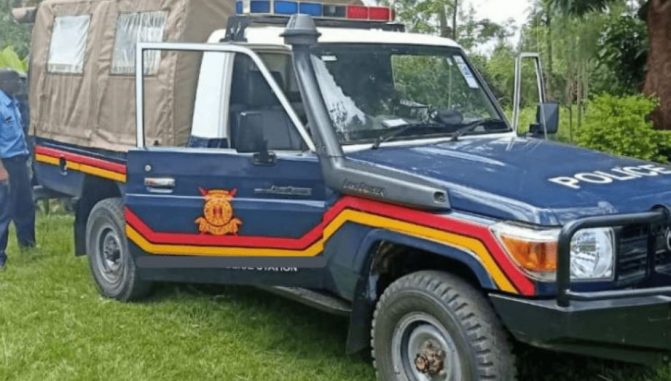 A 24-year-old Form Four boy was stabbed to death during a fight in a pub in the Siongiroi region of Chepalungu, Bomet County. According to eyewitnesses, the fight was about a woman.
An unknown guy allegedly stabbed the young man twice in the neck after they battled over the young lady. Residents believe the woman they were fighting over is new in the area.
"The incisions are severe, showing that his killer stabbed him with a sharp knife," said Siongiroi location Chief Joseph Ngeno.
The deceased student's blood ran all over the place. In fact, police officers traced some drops to Siongiroi Health Center, where Good Samaritans rushed him for help.
On learning the unfortunate turn of events, the woman ran for her dear life. Some residents were baying for her blood. She feared for her life since she was new in the fateful village.
Residents identified the deceased as a day scholar student at Kapsinendet Secondary School in Chepalungu sub-county. He was set to sit for his Kenya Certificate of Secondary Education (KCSE) exams in March next year.
READ ALSO:
1. Eric Omondi Keeps Fans Guessing About His Relationship with Miss P
2. Polite Note To Camera Users In A Club Goes Viral After Saying This
3. Mbukinya Bus Involved In An Accident , Several People Feared Dead
One can only imagine the pain his family members are going through right now. The guy had overstayed in secondary school. Many students clear high school at 18 years old, some 20 or 21. But he was 24 years old and he would go to have fun in pubs.
Police officers at the Chebunyo police station are currently detaining a male suspect who is assisting with investigations.
Chepalungu sub-county police chief Nelson Masai said he had sent extra officers to the scene to conduct more investigations.
Police investigators took the body to the mortuary at Longisa County Referral Hospital. Kapsinendet Secondary School will reopen tomorrow while mourning the loss of their Form Four Boy. Our condolences go to the young man's family, friends and classmates.