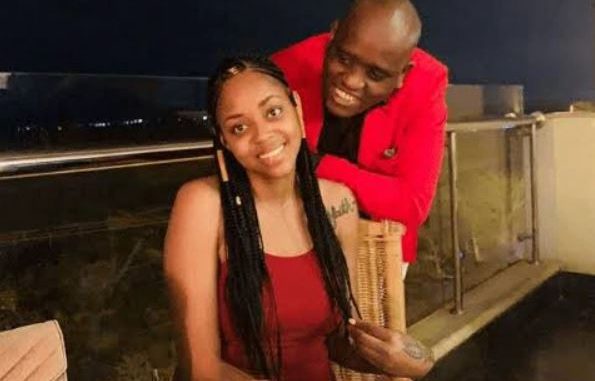 Lyene Kami met Dennis Itumbi in February 2018 and their relationship kicked off really well. They met through a mutual friend. Everything was fine until August 2018 when the good lady informed the digital strategist that she had fallen pregnant.
Dennis was categorical that he was not ready for parental responsibilities. One wonders why he did not take precaution. You cannot have your cake and eat it.
They had meetings between the two of them and the main agendum was securing an abortion. Lyene revealed back in 2019 how Dennis persuaded her to abort the child but she would hear none of that. He even spiked her drink during one of such meetings and she almost lost the pregnancy unwillingly.
That is how the 36-year-old decided to leave the lady alone. He has never been interested in seeing the child since she was born two years ago.
The baby mama took him to court in September 2019 when the child was about four months old. Through her lawyer Enricah Dulo, the baby mama demanded a KES 50,000 monthly child upkeep allowance to cater for the baby girl's needs.
READ ALSO: Is This the Lady CNN's Larry Madowo Has Been Secretly Dating? Her Name is Purity (PHOTOS)
A Nairobi court ordered Itumbi to pay a monthly fee of KES 20,000 for child maintenance. He acknowledged the same on his official Twitter handle and revealed that the DNA results had proved that he is the biological father to the girl.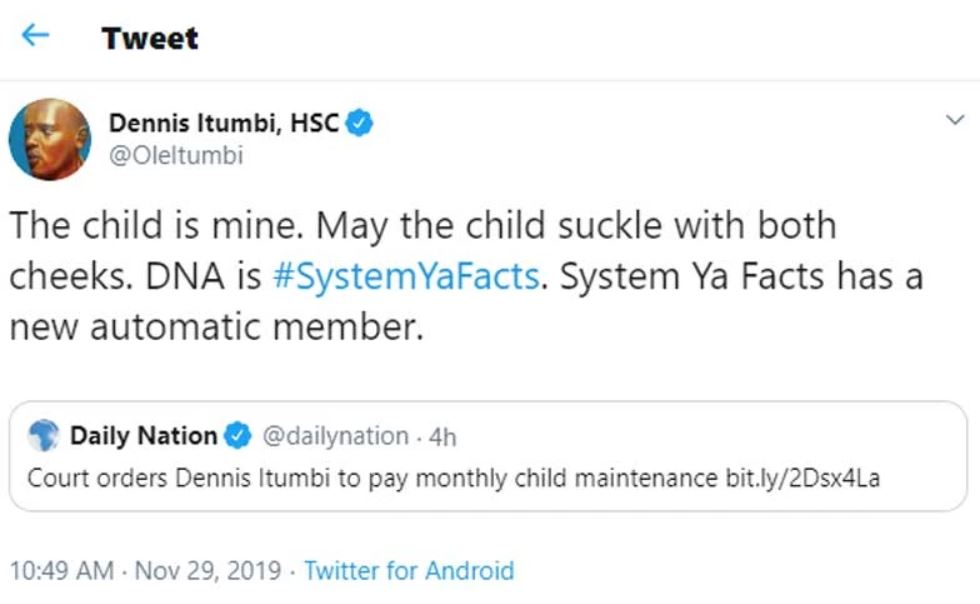 It turns out it was just PR because he has never paid even a coin according to the poor baby mama that does not have any income.
If you thought the case was over in 2019, then you are wrong. The case files at the Milimani Law Courts where the case was handled have gone missing. Not even her lawyer Enricah can help her as things stand.
Lyene confided with controversial blogger Edgar Obare and spilled all the beans about what has been happening. Apparently, even her own lawyer has turned against her. Only God can save her and her child now.
Itumbi does not want to pay even for the child's health insurance as revealed by Lyene in an audio shared on Edgar Obare's IG stories. Have a look at some of the screenshots below;