Erick Omondi has been making headlines lately after the online beef with Andrew Kibe and 141 million house in Karen.
Comedian, Erick Omondi, is one of the successful celebrities who has remained afloat during the COVID-19 pandemic.
Erick Omondi has over the past one year and so slammed various celebrities and prominent persons that dare to criticize him.
They say that money gives a man confidence that is out of this world. He has taken on the might like the former KFCB boss Ezekiel Mutua.
Ezekiel Mutua tried to belittle Kenyan celebrities by calling them broke, but Erick blasted him, showing off 1 million .
He was in a hotel room in Tanzania where he had just earned that money after a comedy gig.
In his latest show off activity, the comedian invited youtubers like Eve Mungai to showcase his multi- million house in Karen.
He bought the humongous home for a whooping 141 million shillings. Erick encouraged the youth to work hard.
He reiterated that the 141 million shillings is from the sweat he had put in for the last 10 years.
Social media users threw a shade on his alleged house confirming that they listed the house on AIRBNP.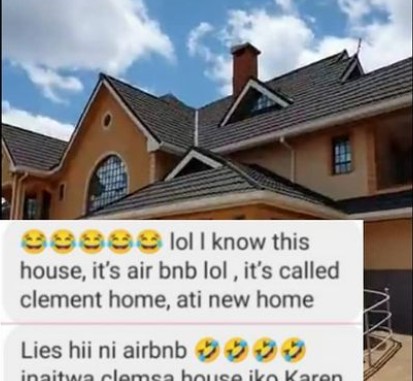 This was to say that there was no way he would afford such a palatial home with his comedy.
They forced Erick to prove that he was the official owner of the property by displaying the title deed of the land and other documents.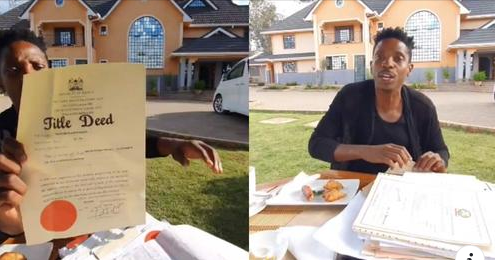 From what he displayed, he is the true owner of the property. He bought it earlier this month.
Kenyans have, however, taken issue with Erick Omondi's show off tendencies because it amounts to pride.
According to them, pride comes before a fall and he doesn't have to prove anything, especially to social media gossipers.
ALSO READ:
1: Size 8 Loses Her Unborn Baby But Here Is The Blunder She Made
2: Lorna Muchemi of Over 25 Weds Her Long Time Fiancé in Colorful Wedding (PHOTOS)
View this post on Instagram