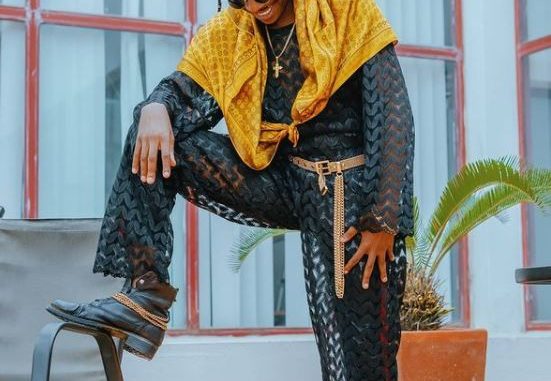 There is no doubt that Eric Omondi is the funniest comedian in Kenya. He has been in the comedy industry for more than a decade, having been introduced to the scene by Daniel Ndambuki, popularly known as Churchill in 2008.
It is the Churchill Show that made him what he is today; otherwise he would have been a journalist because that is the profession which he studied at Daystar University. He graduated in the year 2010 but he has never practiced journalism.
Eric has now become a household name in East Africa. He performs in shows that pull crazy crowds in Kenya, Tanzania, Uganda, Rwanda, and sometimes Nigeria. No wonder he won the title of the President of Comedy Africa.
The Kisumu Boys alumnus has made some headlines recently after the Kenya Film Classification Board (KFCB) CEO Ezekiel Mutua called him a beggar.
READ ALSO: "We Will Bury Her Normally!" Caroline Kangogo's Family Dismisses The Suicide Note
"We know Eric is struggling. He is a beggar and he has no money. People who make money are known," said Dr. Mutua in a leaked audio.
The witty comedian could not take the insult lying down and he flaunted millions of currency notes from his hotel room in Tanzania where he had been invited for a show. He assured his fans that comedy pays and he makes more than enough money for himself.
When he landed at JKIA from Tanzania, he was received by several online TV journalists that wanted him to respond to Ezekiel Mutua's claims. He dismissed him with contempt and said that the guy does not deserve the office that he is holding.
When asked about the highest amount that he has ever been paid for his services, he shocked the journalists with the crazy amounts he makes.
"I once signed a contact where I was paid a cool KES 33 million. I did some Ads for OLX which appeared in almost all TV stations every day for eight good months. Also, Airtel paid me KES 6 million for the 'NI KUHAMA' Ad," said Eric.
For the doubting Thomases, you can be sure art pays and Eric Omondi is the best example.