Edgar Obare has revisited the wash wash business which is becoming a menace in Kenya. Innocent Kenyans are losing their hard earned cash to smart criminals who play with their minds.
The controversial blogger did an explosive exposé recently on the wash wash business. The viral information saw his official IG account disabled. But he is now back like he never left.
Through his back up IG account @bnnke, he has exposed some more people involved in fraudulent activities. A young man by the name Frank Nyaigoti has featured heavily in the tea master's latest exposé.
Obare's BNN account shared screenshots showing how Frank Nyaigoti was called out in 2016 and 2019 by people he had conned. During that time, the guy was allegedly a fake agent that claimed to take people to the Middle East.
A lady called Lydia Nziwa exposed him on May 12, 2019 through a Facebook post. She claimed that Frank was collecting money from innocent Kenyans while pretending to be an agent. The guy lives large.
He was spotted in a popular Kisii club called Nexus Bistros Lounge recently pouring over 30 bottles of expensive champagne with his close friends. He really sets standards on IG. From his IG stories, he is currently in Dubai having some serious fun. He balls hard.
Whistle blower exposes Frank
A lady that anonymously contacted Edgar Obare said that Frank (IG handle iam_kingfrank_ ) is wash wash. He allegedly cleans money in the name of Thrift Social. She linked him to con artist Owen Otieno who she claims used to be her boyfriend. Owen is the guy that was exposed for using many companies to scam gold buyers.
According to the lady, Owen and Frank's close friend called Marube target stable women and lure them using their flashy lifestyles. Women with businesses are hot cakes for them. This is because it is easy for them to 'invest' in those businesses and wash their dirty money.
They will put money in their target's business after which they will borrow it and return it in doubles or triples. One time Owen borrowed money from this lady (the whistleblower). He returned a lot of money to her, only for her to learn that the money was fake. That is how she lost her KES 1.6 million.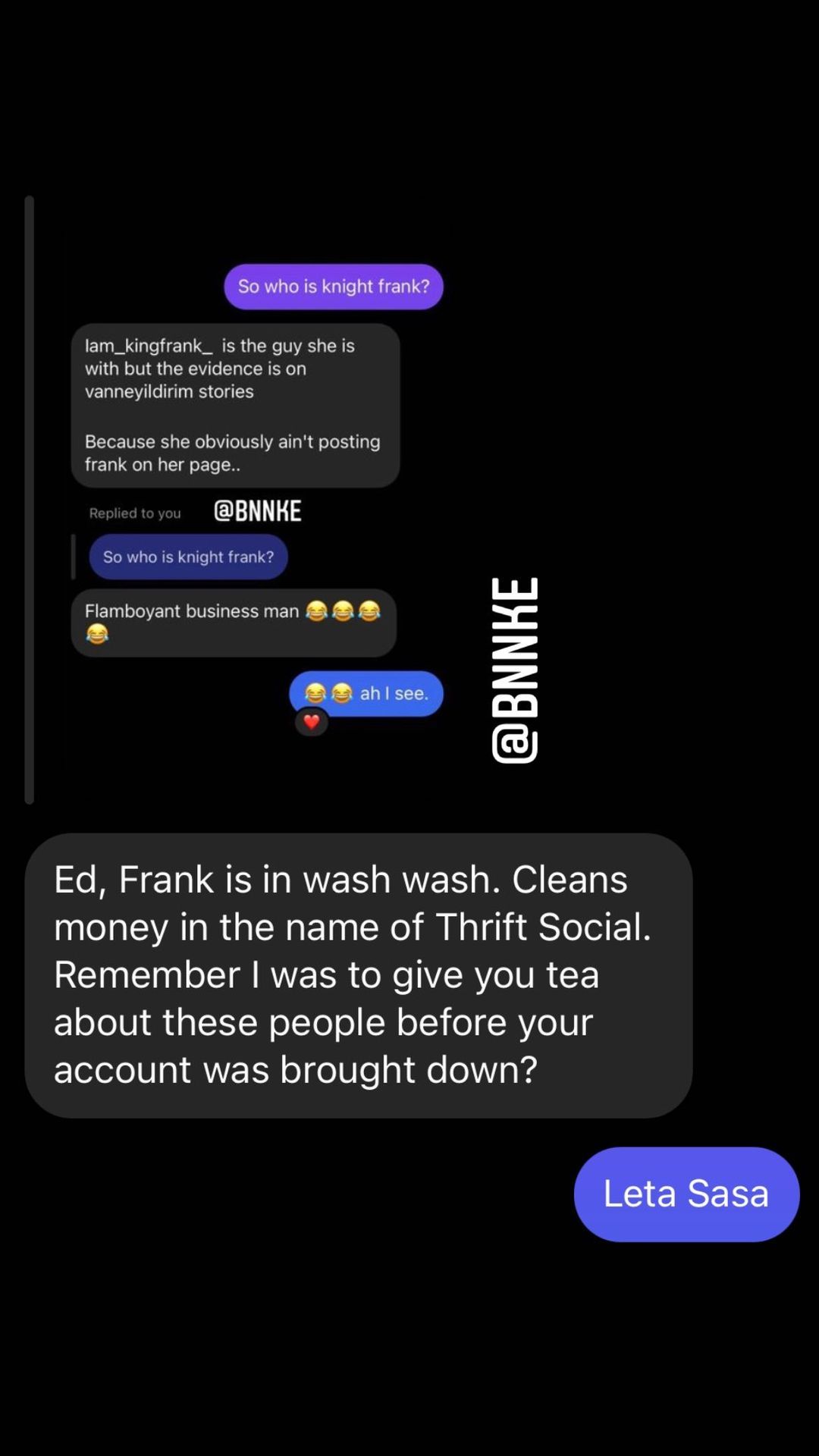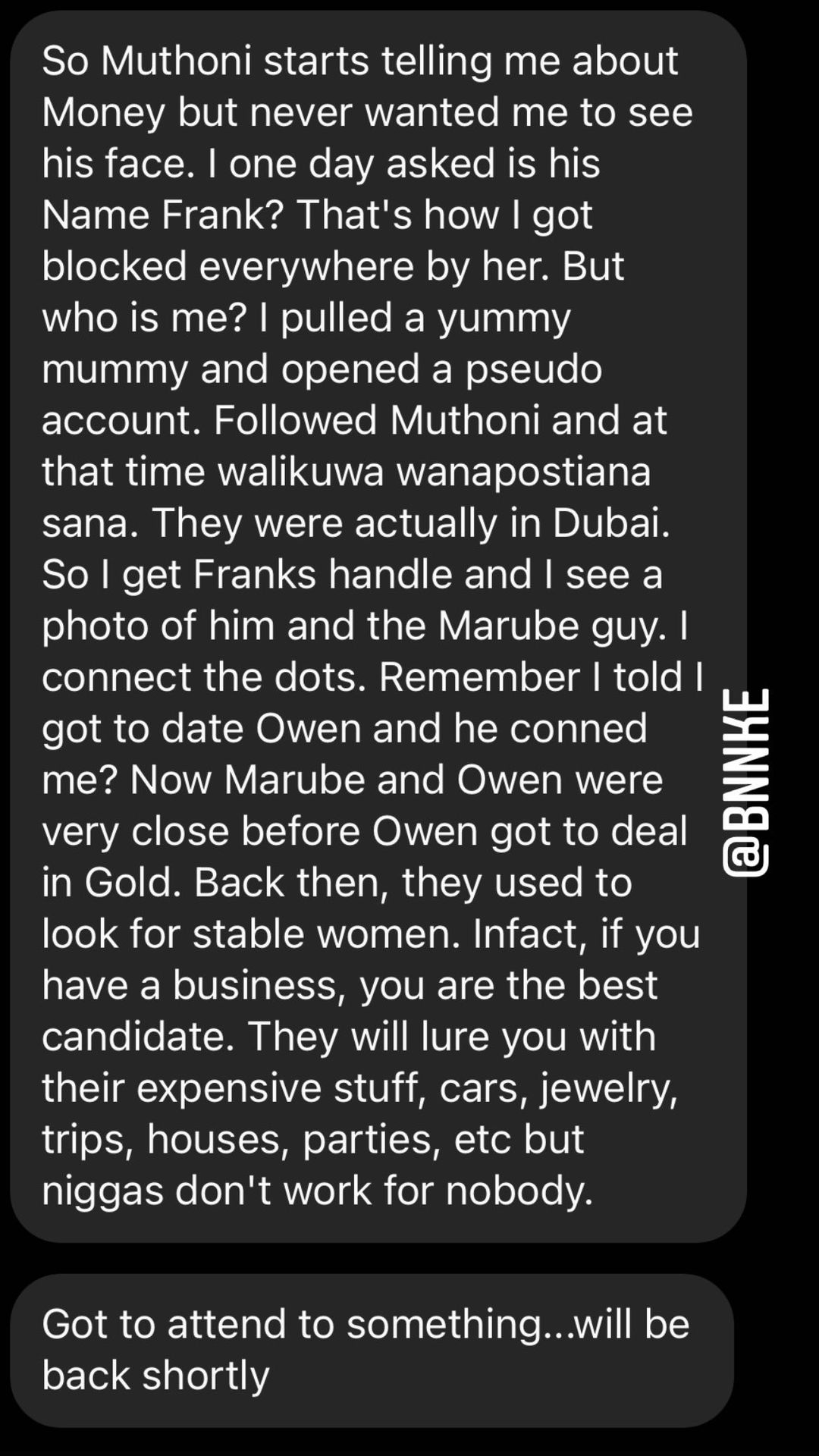 When she confronted him, she claims that Embakasi East MP Babu Owino walked into her house and threatened her. She later learnt that Owen had borrowed the fake money from one of the Thrift Social events, a company ran by Frank Nyaigoti.
READ ALSO: List of 16 University Courses That Did Not Get a Single Applicant in 2020