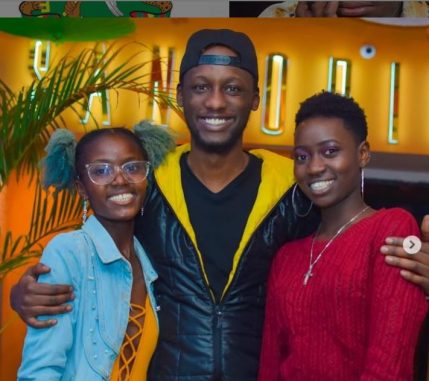 Xtian Dela is one of the most followed bloggers on Instagram. He became even more popular after his controversial Club COVID twerking sessions. During that period, he collected a lot of money.
Many believe that he used some of the proceedings from Club COVID to invest in a high end club. He partnered with another entrepreneur called Gideon Gachiri Munge. They set up a club cum restaurant in Kikuyu.
But it looks like his millions of money went up in smoke. He took to his IG account over a month ago to distance himself from the investment.
It reached a point where they could not pay workers and suppliers. Because he is a public figure, it was not good for his brand. He had even declared his interest in running for a parliamentary seat. That is why he refers to himself as Hon. Xtian Dela.
All is not well in his kingdom. His girlfriend is also expecting their first child. A girlfriend he met at Club Santorini. The Kikuyu Town based club had become very popular especially among the young people.
When his fellow blogger and friend Edgar Obare posted the story on his IG account and tagged Xtian, he took serious offence. He ran to his IG account and called out Edgar for dragging him into Club Santorini matters.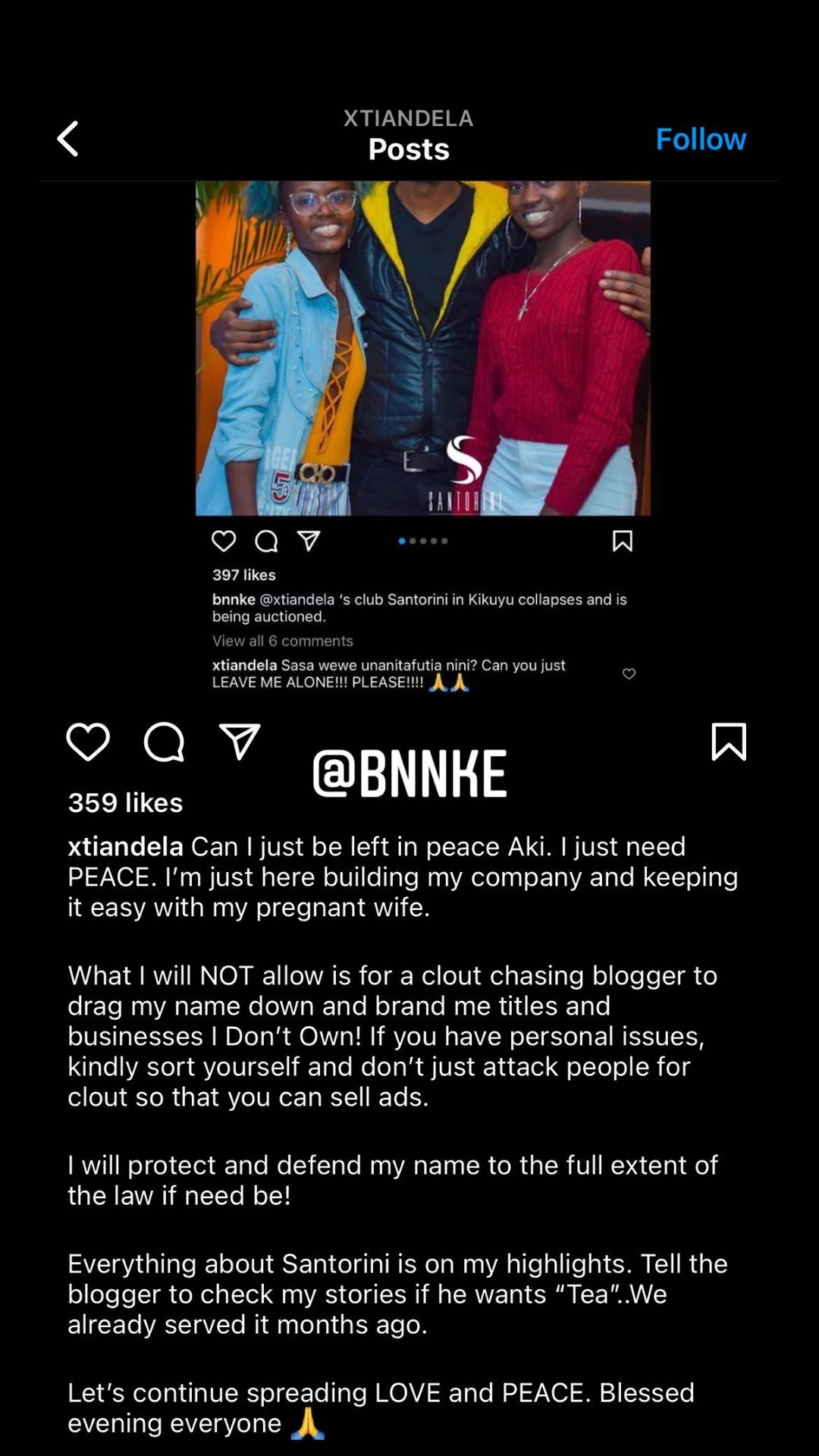 The Westlands Constituency Parliamentary hopeful attempted to clear the air claiming that he is no longer associated with the establishment.
Many social media users became suspicious in the manner with which Xtian was going personal with Edgar Obare who was just sharing tea with his followers. But there are those that felt he was sharing in the joy of someone else's downfall.
ALSO READ:
1: Agnes Tirop's Father Vincent Tirop Reveals What Ibrahim Did to Her While She Was in High School
2: Juliani Blasts Boniface Mwangi for Posting Their Romantic Photos Online
3. Lilian Ng'ang'a Tough Questions To Mike Sonko After His Comments
"Edgar, why would you share in the joy of Xtian's downfall? Remember, he is the only blogger who stood by you when you were unlawfully arrested," wrote one of his followers.