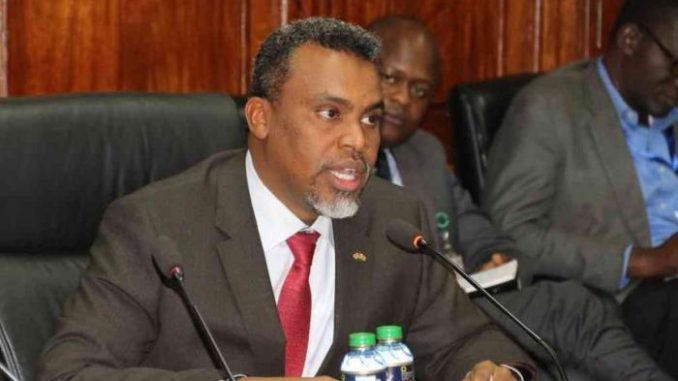 DPP Noordin Haji, has dismissed claims he failed to charge key suspects in Tob Cohen's murder.
The DPP stated in a statement emailed to newsrooms on Monday that there was insufficient evidence to bring charges against the accused.
"Regarding the investigations into Honorable Justice Sankale Ole Kantai's involvement in Tob Cohen murder.
It satisfied the ODPP that there was insufficient evidence to prefer charges against the said suspect.
unless additional evidence is available to warrant a review of the said decision, the decision stands," the DPP said.
"I informed the DCI on this decision."
It convinced the ODPP that there was enough evidence to charge Ms. Sarah Wairimu Kamotho and Peter Njoroge Karanja.
The criminal case is currently awaiting a hearing in the High Court.
Should they find more incriminating evidence against the suspect, the ODPP states they will take a decision.
This includes a reconsideration of the previous decision. The DPP's comments follow John Gachomo's dramatic testimony.
In the testimony which he portrays a suspicious link between justice Sankale and Sarah Wairimu Cohen, the deceased business person's wife.
Judge Sankale, according to Gachomo, was a key figure in the planning and cover-up of Tob Cohen's murder.
According to the officer, the judge called many meetings with Sarah Wairimu to plot Cohen's murder at various locations, times, and locations.
ALSO READ:
1: Dr. James Gakara Wife Emotional Tribute Moves Mourners To Tears
2: TPD Modules as Currently Constituted Not Good for Kenyan Teachers; here is why
3: Raila Odinga In Tears Of Joy After Chaka Man Gifted Him His Pair Of Shoes
Elsewhere Ferdinand Omanyala is currently a household name in Kenya.
This is after his sterling performance at the Kip Keino Classic athletics tournament. He clocked an African record time of 9.77 seconds in 100 meters.