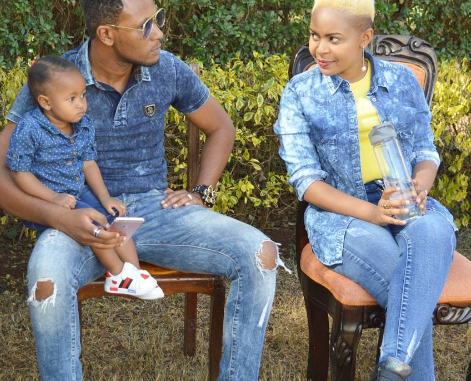 DJ MOH is one of the country's top gospel disc jockeys.
Because of his particular talent, he was discovered by the late Chris Kirubi in a DJ competition.
The father of two was offered a job at capital FM, and it was there that he got his break.
DJ MOH is married to gospel singer Size 8. His true name is Samuel Muraya.
Two children, a boy and a girl, have been born to the couple. They're anticipating a third.
This comes after Size 8 and DJ MOH revealed that she is expecting her second child.
After going through hell in her first pregnancies, Size 8 admitted that she is terrified.
DJ MOH apologized to his wife last night for what he does when she isn't there.
Because he was insomniac, Muraya recorded a video of himself watching DJ Afro flicks late at night.
Samuel Muraya asked on his official social media accounts if other guys do the same when their wives are away.
"Please accept my apologies. Before I go to sleep, I have to watch a DJ Afro movie…
Niko bedroom na usingizi imekataa . . SIZE 8 Reborn huwa ananishangaa but I must confess . Anyone else who loves this .. Ati cuguo"
He received a lot of support from both men and women who admitted to enjoying DJ Afro's films.
Is it, however, ever advisable for anyone to watch a movie in bed at night? This will disrupt your circadian rhythm.
As a result, you will experience acute insomnia, which can be very aggravating. Insomnia puts a person at risk for a variety of medical problems.
Heart disease, stroke, obesity, and depression are just a few of the physical and emotional disorders linked to sleeplessness.
Insomnia also affects academic and professional performance. It also raises the likelihood of an accident.
ALSO READ:
1:Whatsapp To Be Disabled In These 43 Types Of Smart Phones
2:Lilian Ng'ang'a Is Pregnant For Juliani