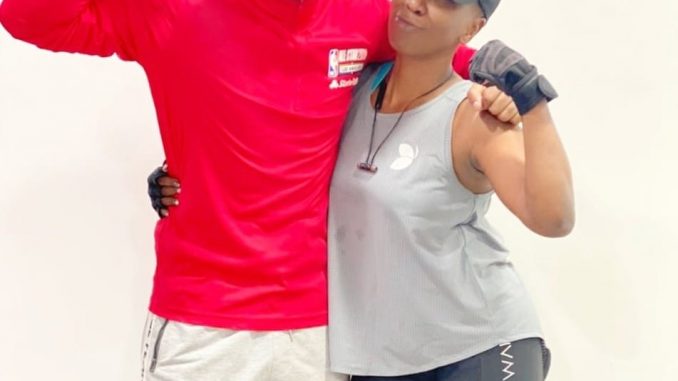 Wahu Kagwi and David Mathenge (popularly known as Nameless) make one of the most enviable celebrity couples in Kenya. The two lovebirds met in campus more than twenty years ago and their love for each other keeps growing each day. They were both students at the University of Nairobi.
Nameless and Wahu are blessed with two beautiful daughters; Tumiso and Nyakio Mathenge. When they were recently interviewed by Daniel Ndambuki on his popular Churchill Show, they revealed that they are just a normal couple. They have both their low and high moments because they are also human.
In many of her interviews, Wahu has always been asked how she manages to stay in shape despite her advanced age.
"I work out every day and I make sure that I eat healthy food. I do not compromise on my looks and health," said the 'Sweet Love' hit maker in one of her many interviews.
In what looks like an effort to prove to Kenyans that she is not playing, she posted a photo today hanging out with Size 8's husband, Samuel Muraya alias DJ Mo at the gym. She captioned the photo with a plea to Mr. Muraya to convince Nameless to be hitting the gym for his own good.
READ ALSO: Kenya Loses Another Senior High School Principal To COVID-19; R.I.P
Apparently, Nameless's doctor has even advised him to start working out but he is not complying.
"Bumped into DJ MO [topa de top dj]  at the gym this morning! Muraya pliz ongea na beste yako Nameless aanze tizi 🤦🏿‍♀️🤦🏿‍♀️ yaani the doctor even told him he needs to be fit 🤦🏿‍♀️🤦🏿‍♀️ anyhu!!! Monday workout done and dusted! Hello new week!" wrote Wahu. Check out the screenshot below;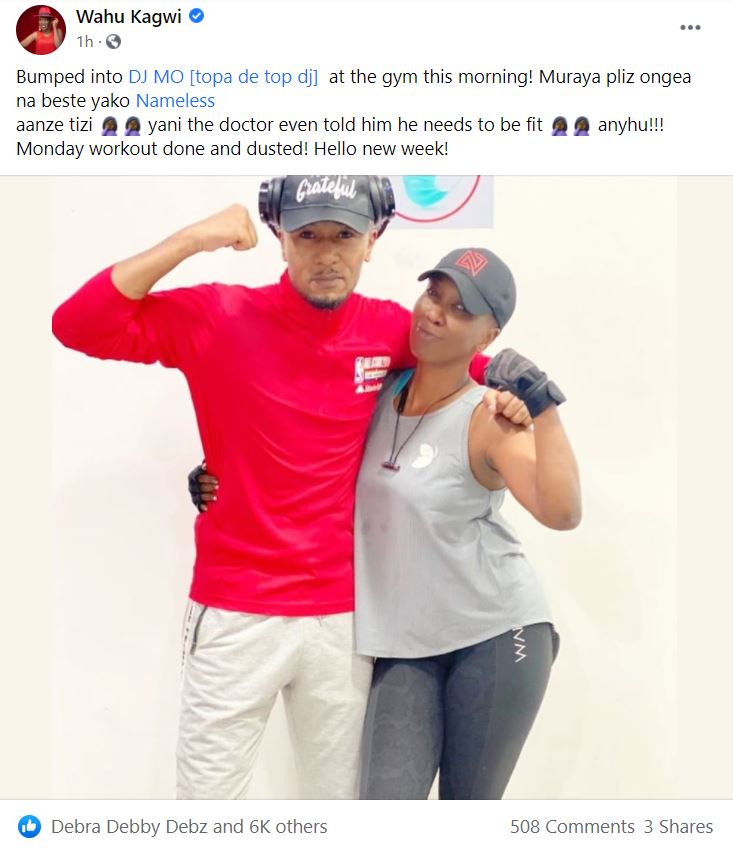 The couple started doing music together recently and their two songs 'Te Amo' and 'Feeling' are doing very well. Even their social media presence has improved dramatically as they aim towards reinventing themselves. They are among the few musicians that have managed to remain relevant in the Kenyan music scene for a long time.