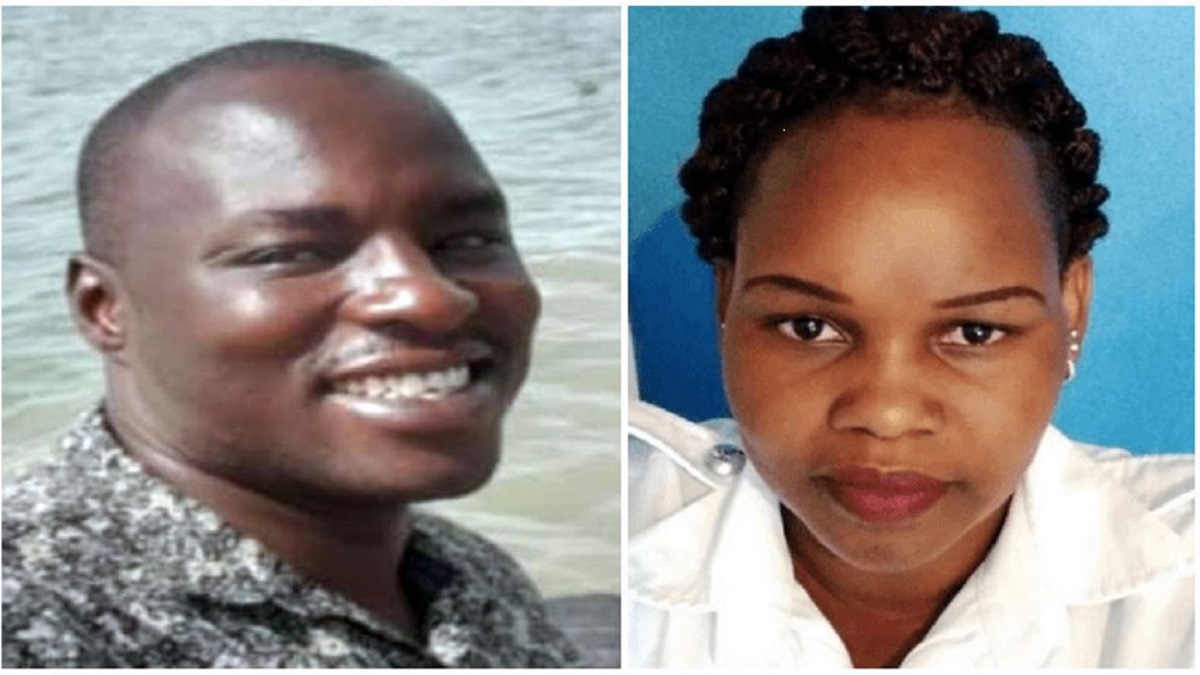 Rogue cop Caroline Kangogo is still at large after killing two men in cold blood. The slain men are said to be his lovers.

The motive of her actions is not yet known but detectives suspect that it was a crime of passion. Her bosses and colleagues have revealed that the police officer was a jovial person who got on well with her colleagues at work.

She did not look like somebody who was under any stress or pressure. She has taken advantage of her police training to evade several traps laid down by the directorate of investigation to apprehend her.

According to the latest reports regarding her whereabouts, the signal of her mobile phone indicates that she has been in Kisumu city. This is worrying to the family of John Ogweno. This is after the wife of the late police constable told detectives that Caroline had called her and instructed her to bring the kids to Nakuru to see their father.
Also Read: Is She Caroline Kangogo? Woman Shot In Kiminini After Trying To Lure A Man Into A Lodging
That has added another puzzle to the story that only Caroline can solve. The question many people ask themselves now is if the rogue police officer wanted to wipe out the entire family ofJohn Ogweno who until his untimely death was attached to Kasarani police station, Nakuru county.

Efforts to catch the serial killer have been intensified and members of the public have been asked to be extra careful because Caroline is a dangerous armed criminal who is targeting men.

Another woman was shot in Kitale in a case of mistaken identity but police are not leaving anything to chance and they have arrested and detained the man that is said to have shot Phanice Chemutai for mistaking her for Caroline Kangogo.

Phanice has been stabilized at the Kitale referral hospital in Trans Nzoia county and she is on the ward for her continued recuperation as police probe what could have happened that led to gunshots flying all over Kiminini market.