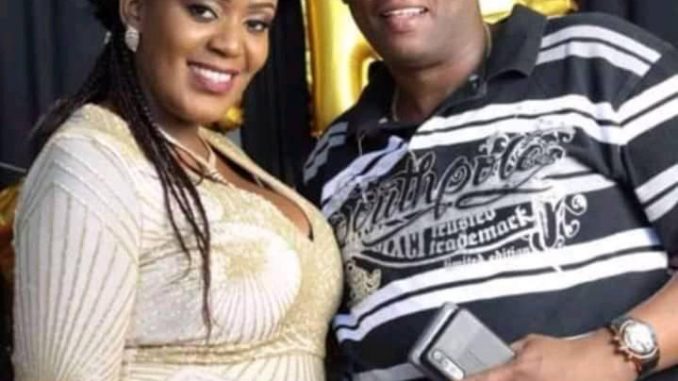 Philomena Njeri was killed by her rich husband in their matrimonial bed for reasons not well known to the public. Mukundi is a wealthy businessman in Kiambu county dealing in spare parts. He used to buy wreckages of cars from Insurance companies and get second-hand spare parts to sell.
According to their neighbors and friends, the couple looked to be happy together and the news that Mukundi had killed his beautiful did not make sense to them. They had been married for a decade but they were yet to sire any kids.
Earlier reports indicated that Mukundi could have killed his wife because he discovered that she was dating his domestic worker and he had even got her pregnant. She was found locked inside her room in a pool of blood with gunshot wounds.
The idea that she was killed by her husband because of infidelity has been disputed by detectives after the autopsy results. The government pathologist, Dr. Johansen Odour revealed that she was shot 4 times and died due to a massive hemorrhage.
Also Read: I am a Bodaboda Operator But I Married This Beautiful University Graduate (PHOTOS)
She was also not pregnant as was earlier suggested. The motive changes and detectives must now go back to the drawing board and look at all angles.
A possible scenario that detectives should look into is murder. The two would have been killed by their business rivals and evidence planted to confuse detectives.
In Other news, Betty Kyalo is mourning after losing a loved one who suddenly died after a short illness. Taking to her official social media accounts Betty Kyalo confirmed that her brother and friend, Chef Joram died living their family heartbroken.
Her daughter and the entire family had grown fond of the man but now death has robbed them of their favorite chef.